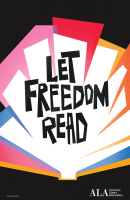 In case you've ignored the news lately, we are in the beginning days of a dual-natured celebration of voice– Banned Books Week 2023 and National Newspaper Week 2023.
Established to promote the free and open access to information, Banned Book Week highlights the challenges to intellectual and creative expression that are raised by acts of censorship in its many different forms. While it may be easy for some to dismiss the censorship, banning of, or restricted access to books as the work of people on the fringes of society with out-of-touch ideas or philosophies, the point of the week is NOT to judge, mock, or condemn the why but to critique the act. There are, for example, many whose faiths, morals, or cultural tenets may lead them to not agree with a text's themes, to be disturbed by its content, or to worried about its impact. Banned Book Week is aimed not at saying those people are wrong for not wanting to read or access certain books, rather it is about allowing others to make a similar choice for themselves.  It's why this year's theme for Banned Books is "Let Freedom Read" and not "Make Freedom Read."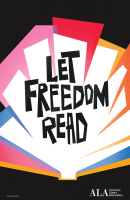 This year, Banned Book Weeks falls on the same days as National Newspaper Week. The theme of this, the 83rd annual celebration of the Press, is "In Print. Online. For You." While many may bemoan the media for their bias, corruption, or antiquarianism, that the media elicit such strong passions from those on all points on the political spectrum testify to the importance we place on the press, and our idealized hope that a free press serves as democracy's guardian. Though many of us rely on television/cable, social media, or others in our life to provide us "the   news," the essential local news and information is often the business of trusted community newspapers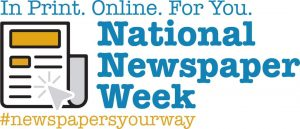 In recognition of both Banned Books and National Newspaper Weeks, we hope you'll all take a moment to read something from someone about something that makes you think about the way(s) you have been impacting our community and world. Whether it be a challenged book, a piece from
www.thepharcyte.com
, the cover story from 
The Wall Street Journal, 
or a feature from 
Sports Illustrated
, find a way to connect.