The High Cost of The Streaming War
Viewers face tough choices between savings and favorite shows
Over the past few years, the practice of watching TV has completely changed as streaming services have allowed individuals to be able to watch any show or movie at any given time. Given the popularity of streaming services, more and more companies are releasing their own versions where people can watch shows exclusive to that one service ultimately causing people to spend more on streaming services over time. 
Netflix, Hulu, Disney+, Apple TV+,  HBO Max, the list goes on and on. As more of these services are offered, the more limited the list of shows and movies each service provides becomes. 
When Disney+ was first announced, it was announced that Disney would remove most of its movies from competing streaming services like Netflix; the mouse house's shift towards platform exclusivity forced those who wanted to watch hits– from Pixar's Monster's Inc. to Marvel's Captain America— to buy a subscription in addition to their preexisting subscriptions elsewhere.
A more recent example of this was The Office, a comical, popular show revolving around a workplace in Scranton, Pennsylvania, being shifted from Netflix and to NBC-Universal's new streaming platform, Peacock. Those hoping to catch up on Dwight, Pam, and Jim have to sign up for yet another subscription. 
Junior Jake Zur said, "The Office was taken off of Netflix, and it shouldn't have been. It is one of my favorite shows, and now I can't even watch it without having to buy another subscription."
As more of these streaming services are released, the more the cost of having subscriptions adds up. According to Statista, as of 2019, the United States average annual expenditure on renting, streaming, and downloading video per consumer unit was $64.83, nearly triple the amount in 2015. This number is only expected to grow in the coming years as streaming services become more popular. 
Senior Alex Michelon believes that due to the increase in streaming services offered, the more it is not worth having each streaming service. "The cost of each definitely adds up over time—I consistently use each service—but the price is definitely not worth it, as I am subscribed to some streaming services just for the exclusives shows and movies," he said.
One of the ways with which streaming services are promoting their new platforms is by creating original content. Netflix famously released its hit TV show, Stranger Things, and Disney+ did the same by releasing its Emmy-nominated series The Mandalorian. 
Michelon believes that the reason for these platforms like Netflix to release their own content is for competitive purposes. "Each service does offer a plethora of entertainment, but mainly consists of shows streaming under exclusivity deals that prevent competing services from streaming the content. Such policies force consumers like me to buy multiple streaming services, or may cause some to turn to pirating content."
As the number of streaming services and entertainment sources is expected to increase in the future, we as consumers must watch the increasing costs that each additional subscription will force us to pay so as to not be entirely consumed by our streaming services.
Platform
Subscription Cost (Standard) per Month

Netflix

$13.99

Disney+

$6.99

Hulu

$5.99

Peacock

$4.99

HBO Max

$14.99

Apple

TV+

$4.99
Leave a Comment
About the Contributor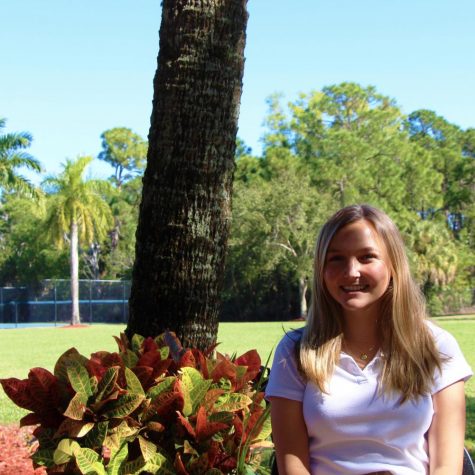 Nadia Poncy, Social Media Director
Hi, my name is Nadia Poncy, and I am currently a senior at Benjamin. I am the Social Media Director for The Pharcyde. I play golf and am part of the JV...