It's Official: Congress Certifies Electoral Victory for Biden-Harris
Electoral College, Congress certify Biden's win after objections fall flat
On Dec. 14, members of the Electoral College, following their states' certification of the results from November's general election, met to cast ballots for the nation's next president and vice president. A few weeks later on Jan. 6, Congress met to certify these results. The traditional event, important but generally thought to be ceremonial, was met with backlash both from politicians and everyday Americans. 
In mid-December, members of the Electoral College convened in their respective states after weeks of counting and recounting ballots, and of litigating challenges to the results from the Trump campaign. 
When all the votes were cast, Joe Biden garnered 306 votes to Donald Trump's 232. This vote unofficially made Biden the President-Elect and the country's 46th president. The result would be made official upon the certification of the Electoral College's ballots by the Congress.
During the joint session meant to tally the votes, members of Congress objected to the acceptance of ballots from several states. 
The first of these objections, from 6 Republican senators and 121 Republican representatives, challenged the electoral vote count of Arizona.
One of the Congressmen objecting to the Arizona results was Brian Mast, whose district encompasses northern Palm Beach County, Martin County, and St. Lucie County.
Commenting on the results of the Nov. election, Mast said: "It's clear that Congress only intends to act when it will hurt President Trump, and I will not go along with this farce. Therefore, in the absence of a congressional investigation into fraud in the 2020 presidential election, I will oppose certifying the results." 
After two hours of debate, both the Senate and House rejected the Arizona challenge 93-6 and 303-121, respectively. 
Challenges were also raised regarding results in Georgia, Michigan, Nevada, Pennsylvania, and Wisconsin–all of which failed. 
Despite the failure to overturn the results of the election, various members of Congress, such as Senator Mitt Romney (R-UT), had strong words for those supporting the objections, stating: "Those who choose to support [Trump's] dangerous gambit by objecting to the results of a legitimate democratic election will forever be seen as being complicit in an unprecedented attack against our democracy."
Although the vote was temporarily interrupted due to a mob of Trump supporters who gathered outside of and eventually broke into the Capitol, the vote concluded, as expected, early the next morning–with Biden and his vice-presidential running mate, Kamala Harris, prevailing. 
Leave a Comment
About the Writer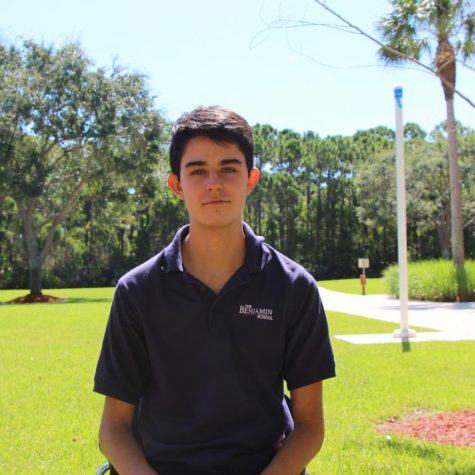 Evan Liberman, Managing Editor
Evan is a senior and in his third year at The Pharcyde. He serves as Managing Editor of the newspaper and is President of the affiliated writing club....