Alumni Players Key to FSU, UF Success
Benjamin alumni Jordan Travis, Florida State University quarterback, and Kaiir Elam, University of Florida cornerback, are both playing Division I football in the FBS (Football Bowl Subdivision), the top level of collegiate football competition. During the season that recently ended, both found success on their respective teams.
Travis was named the starter after four games and did not look back.
Over 8 games this season, he had 1,056 passing yards (14th in Atlantic Coast Conference), 6 passing touchdowns (T-16th in ACC), and 6 interceptions (9th most in ACC).
A large part of Travis' skillset is his ability to scramble. He broke the school's record for rushing yards in a single season by a quarterback with 569 yards (18th in ACC). He added 7 rushing touchdowns (T-14th in ACC). 
His 1,625 total yards was 14th in the ACC, and his 13 total touchdowns was T-20 in the ACC.
Travis' best game of the season was his last against Duke. He had a 72.2 completion percentage (season high), threw for 192 yards and ran for an additional 97. He added 3 total touchdowns (2 passing, 1 rushing). FSU won the game in a blowout 56-35.
While Travis had a strong season as the school's starter, Florida State did not have a successful season. They finished 3-6, their worst record since 1975. With the key parts of their staff (Head Coach, Offensive Coordinator, Defensive Coordinator) all in their first season with the school, a transition period was expected. A storied and thriving program for decades, Florida State will look to get back on track next season.
Though ending the season as a starter, Travis is not promised to start next season. McKenzie Milton is transferring from the University of Central Florida and will fight for the starting job.
"Milton isn't guaranteed the starting job; he'll face competition from current starter Jordan Travis as well as Tate Rodemaker and Chubba Purdy," FSUNews.com wrote when Milton transferred.
Elam was not only the team's top cornerback, but he was also among the best in the country.
This past season, he totaled 39 tackles, 1 tackle for a loss, 1 fumble recovery, 2 interceptions (T-14th in the Southeastern Conference), and 11 passes breakups (T-1st in the SEC, T-3rd in the NCAA).
Because of his spectacular season, Elam was named to the All-SEC 1st Team. With the SEC being arguably the best conference in all of college football, this is truly a great feat.
"Elam had a strong season this year as a bright spot for the future of Florida's secondary," draftscout.com noted.
His best game came early in the season against South Carolina. He totaled 8 tackles (season high), 1 tackle for a loss (season high), and 2 passes defended. Florida walked away from the game with a 38-24 win.
Unlike Travis and Seminoles, Elam and the Gators had a great season finishing 8-4 and earning a place in the Cotton Bowl (and a loss at the hands of Oklahoma). Florida's starting QB Kyle Trask finished 4th for the Heisman, the most prestigious award in all of college football. He will be headed to the 2021 NFL Draft and likely will be a 1st or 2nd round pick.
Elam's great season as a sophomore projects him to also be NFL-bound, likely in the 2022 NFL draft where he could be among the top cornerbacks in the draft and a clear-cut 1st round pick.
Both Travis and Elam will be looking forward to next year's seasons now, as this season of college football has totally wrapped up. Travis will look to keep the FSU starting QB role, and Elam will look to improve his NFL draft stock.
Leave a Comment
About the Writer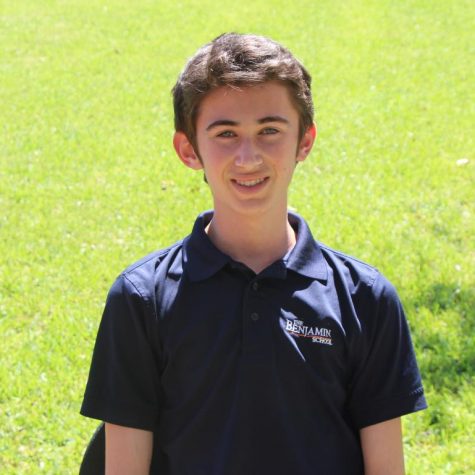 Charlie Spungin, Editor-in-Chief
Charlie Spungin is a senior and has been a member of The Pharcyde for four years. He is the Editor-in-Chief and formerly the Copy and Sports Editor....