Who is the 2020-21 NFL MVP?
Sports Editor takes a look at the leading contenders for the League's most prestigious award.
The NFL season is wrapping up in a few weeks, and along with that comes the NFL awards on Feb 6. The most anticipated award every year is who will win the league's Most Valuable Player (MVP) award.
That begs the question: who are the top 5 candidates to win the award?
Alvin Kamara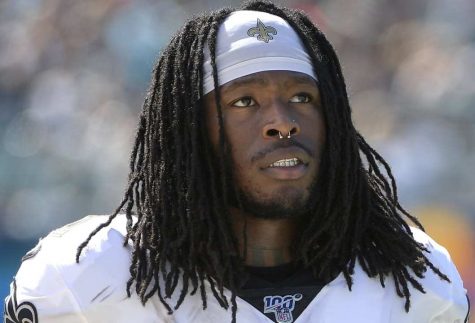 Though fellow star New Orleans Saints players like QB Drew Brees and WR Michael Thomas were unable to stay healthy, RB Alvin Kamara played 15 of the 16 games and was the key player to leading the Saints to the 2 seed in the NFC and NFC South champions. 
He ran for 932 yards and 16 touchdowns (T-2nd in NFL) and added 756 receiving with 5 touchdowns. He had 1688 total yards (3rd in NFL) and a league-leading 21 scrimmage (rushing + receiving) touchdowns.
Kamara's ability as a running back to both run and catch out of the backfield is key to his style of play, as with old age, Brees' arm is not as strong as it once was. This allows for short dump-downs for Kamara to be a playmaker in space.
Though Kamara had a spectacular season, it does not match the four ahead of him.
Best Game, Week 16 vs. Minnesota Vikings: 155 rushing yards (season high), 6 touchdowns (T-NFL record), 17 receiving yards
Derrick Henry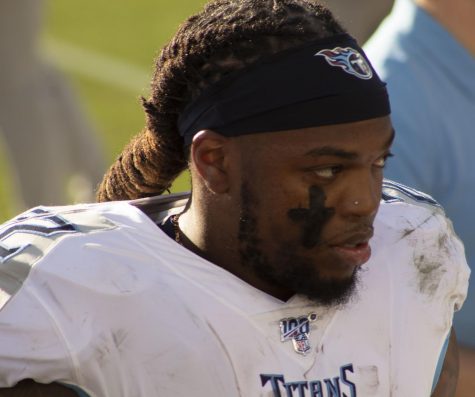 Derrick Henry was the best running back in the league this season, as he was the best player on the Tennesee Titans and the biggest reason why the Titans were the 4 seed in the AFC and AFC South champions.
Henry became the 8th player in NFL history to rush for over 2,000 yards, as he got to 2,027 and of course led the league there. He also led the league in rushing touchdowns with 17. Unlike Kamara, Henry does not add much value to the passing game where he only had 114 receiving yards. Regardless, because of his huge rushing numbers, he still led the league in total yards with 2,141 and was T-3rd in scrimmage touchdowns with 17.
Henry had a historic season that has been matched by few running backs ever, but the three quarterbacks ahead of him were simply better.
Best Game, Week 17: 250 rushing yards (season high), 2 rushing touchdowns
Josh Allen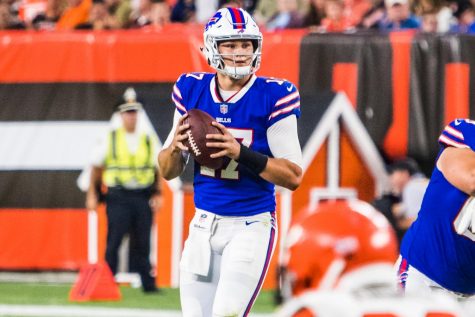 Josh Allen led Buffalo Bills to one of their best seasons in franchise history, matching the franchise record of 13 wins, the first time this mark was met since 1991. Allen took a huge step this season, as he went from a slightly below average quarterback to a top-five one and undoubtedly elite.
He finished the season with a 69.2 completion percentage (4th in NFL), 4,554 passing yards (5th in NFL), 37 passing touchdowns (T-5th in NFL), and 10 interceptions. He is also a good runner, as he ran for 421 yards and 8 touchdowns.
Allen's leap from last season led the Bills to the AFC Championship, where they lost on Jan. 24 to the Chiefs.
Best Game, Week 9 vs. Seattle Seahawks: 81.6 completion percentage (season high), 415 passing yards (T-season high), 3 passing touchdowns, 14 rushing yards, 1 rushing touchdown
Patrick Mahomes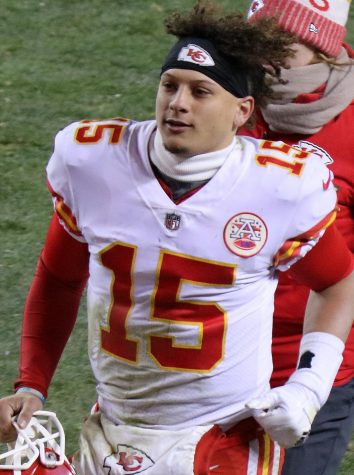 Patrick Mahomes is one of the most talented quarterbacks that the league has ever seen, and he's only 25 years old. He led the Chiefs to the best record in the league at 14-2, and on Sunday, he will have a chance to lead the team to their second consecutive Super Bowl with a win over the Bills.
Mahomes had a 66.3 completion percentage (16th in NFL), 4,740 passing yards (2nd in NFL), 38 passing touchdowns (4th in NFL), and 6 interceptions. Through the ground, he added 308 yards and 2 touchdowns.
Mahomes is on track to become one of the best quarterbacks of all-time, but it's hard to put him above the number one spot on this list.
Best Game, Week 8 vs. New York Jets: 73.8 completion percentage, 416 passing yards, 5 passing touchdowns (season high)
Aaron Rodgers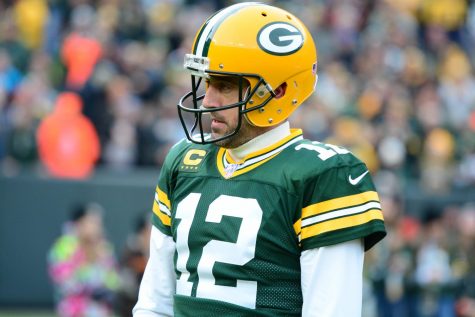 The 37 year old Aaron Rodgers is not gone. He led the Green Bay Packers to the top seed in the NFC, proving that he is nowhere near done and shocking countless NFL fans.
Rodgers led the league in multiple areas, most notably completion percentage with a 70.7% and passing touchdowns with 48. His 4299 passing yards ranked 7th in the league, and he threw merely 5 interceptions. He ran for 149 yards and 3 touchdowns.
Unfortunately for Rodgers and the Packers, they lost in the NFC Championship to fellow NFL legend Tom Brady and the Tampa Bay Buccaneers on Jan. 24.
"Aaron Rodgers should win the MVP because he has done phenomenal this year," sophomore Aditya Jasti said. "With [over] 4,200 [passing] yards, 48 [passing] touchdowns, and 5 interceptions, he is arguably in his prime."
Best Game, Week 1 vs. Minnesota Vikings – 72.7 completion percentage, 364 passing yards (season high), 4 passing touchdowns (season high)