Florida COVID-19 Critic Turns Herself in, Tests Positive
Former Florida data scientist and COVID-19 whistleblower Rebekah Jones turned herself in on Sunday, Jan. 17 after a warrant for illegally using the state's computer system was issued in her name. 
Jones was fired last May by Governor Ron Desantis' administration after she accused the state of manipulating COVID-19 cases and deaths. While still working for the state, Jones says she was asked to artificially adjust the state's positivity rate from 18 to 10% and delete a report card that was meant to show which Florida counties could safely reopen.
"When I went to show them what the report card would say for each county, among other things, they asked me to delete the report card because it showed that no counties, pretty much, were ready for reopening," she told NPR.
Despite no longer working for the state, in June, Jones launched her own COVID-19 dashboard, which was meant to be more transparent than the one she was previously in charge of. For instance, her dashboard shows which counties can safely reopen–a feature the state's dashboard doesn't have.
Around this same time, she began to publicly take issue with the health department's calculation of COVID-19 positivity rates. According to Jones, the state's dashboard only counts positive tests once, with subsequent positive results not being taken into account. Conversely, individuals who test negative multiple times will have every one of their tests count, a practice which Jones says skews the positive rate lower to be lower than what it actually is.  
This whistleblowing has led Jones to have problems with authorities in recent months.
For instance, in Dec. of 2020, Jones' house was raided and it was discovered that she had illegally accessed the Florida Department of Health database, which she used to download sensitive information to her personal devices and contact nearly 2,000 people. 
Moreover, according to her lawyer, in the past, state officials threatened Jones with extradition to Florida from D.C.
The most recent legal hurdle for Jones, a Jan. warrant, had been in the legal pipeline since last November, when an individual, whom the state believes was Jones, took control of the state's emergency health alert system, calling on employees to "speak up" and "be a hero."
Once the aforementioned warrant was issued, Jones stated that she would be turning herself in. 
Explaining her motivations, she tweeted: "To protect my family from continued police violence, and to show that I'm ready to fight whatever they throw at me, I'm turning myself in to police in Florida Sunday night."
Soon after turning herself in, Jones' lawyer indicated that she had tested positive for COVID-19.  
Leave a Comment
About the Writer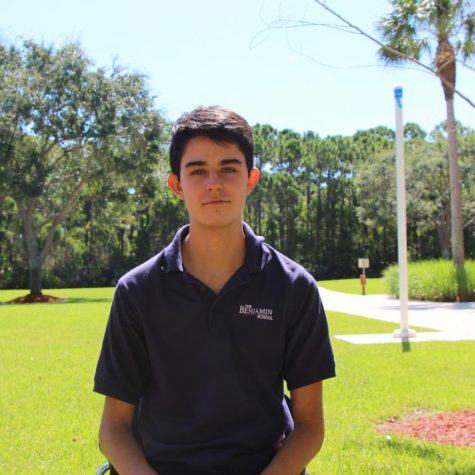 Evan Liberman, Managing Editor
Evan is a senior and in his third year at The Pharcyde. He serves as Managing Editor of the newspaper and is President of the affiliated writing club....