President and Vice President Remember Lives Lost During Pandemic
On the eve of their inaugurations, President-elect Joe Biden and Vice President-elect Kamala Harris led the country in a memorial service on Tuesday night, Jan. 19 to remember the hundreds of thousands of American lives lost to the COVID19 Pandemic. 
400 lights- for the 400,000 deaths attributed to the Coronavirus- were illuminating the Reflecting Pool opposite the Washington Monument. This mirrors September, when volunteers placed 20,000 flags after the death toll surpassed 200,000 in the United States. The Presidential Inaugural Committee also organized 191,500 US Flags and 56 pillars of light representing all states and territories. The art display, known as the "Field of Flags," is for the Americans who could not attend the inauguration due to the pandemic. 
In addition to participating in the illumination, both President-elect Biden and Vice President-elect Harris delivered speeches recognizing the importance of unity in recovering from the virus and healing both American lives and the political divide. In his last speech before his inauguration on Wednesday Jan. 20, Biden said, "To heal, we must remember. It's hard sometimes to remember. But that's how we heal. It's important to do that as a nation."
Leave a Comment
About the Contributor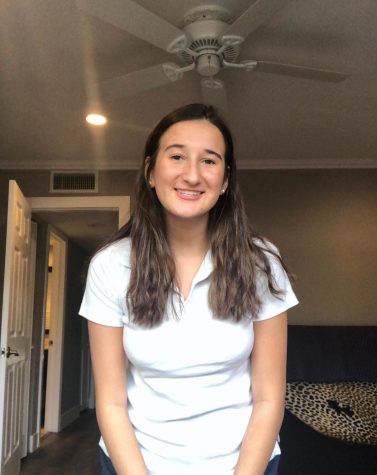 Molly Fried, Co-Editor-in-Chief
Hi! My name is Molly Fried and I'm a senior and the Co-Editor-in-Chief of The Pharcyde. I'm a member of the 14-Year Club here at Benjamin as well as the...