Putting on a Prom in 2021: The Big Easy
Committee to Host "A Night in New Orleans"
After a long year of traditional school events being altered due to the COVID-19 pandemic, the prom committee has been trying its best to return the student body to normalcy with "A Night in New Orleans" on Apr. 24.
While the event will be held on campus in and immediately outside of the Benjamin Hall lobby rather than at an off-campus venue, the committee promises an event that is glamorous and memorable, perfect for pictures, and worthy of attendance. 
Prom is overseen by Visual Arts Department Chair Ms. Melissa Ford and planned by a committee of juniors. led by junior Caelan Brindise. Brindise is responsible for leading each committee meeting and approving any prom-related decisions. 
This year has been particularly difficult for the committee due to the little leeway it has, but Brindise is determined to make it the School's best prom yet.  
"Of course it has been difficult to navigate the logistics of everything because there are so many restrictions on what we can do and not all businesses/venues/etc. are able to accommodate us during COVID-19 times like they have in the past, but I really think we were able to make the most of what we had to work with," added Brindise. 
With last year's prom being canceled, the senior class is now eager to have the traditional high school experience. 
Senior Hailie Miller describes her feelings towards the upcoming event: "I am really excited to finally be able to go to prom. It's a tradition at Benjamin, and I have been looking forward to it since freshman year. I was disappointed last year when it was canceled because I helped plan it and wanted to experience it with all of my friends." 
Ms. Ford has also been a big help to the committee as her years of experience in planning prom has allowed her to plan around the obstacles; however, she stated that there is still a significant difference between this year and years past. 
"COVID-19 has made planning for prom significantly more challenging. First and foremost, we have to consider the health and well being of all the students, while balancing the desire to host a fun and interactive event. We have to allow for more space, fresh air, and eliminate some of the extra activities offered at previous proms. Raising money has been an additional challenge this year as most of the fundraisers usually involve food. However, the school has agreed to fund the gap between the cost of the prom and the fundraising."
With the exception of a few students who have already attended, the junior and senior classes are ready to experience their first prom.
Leave a Comment
About the Contributor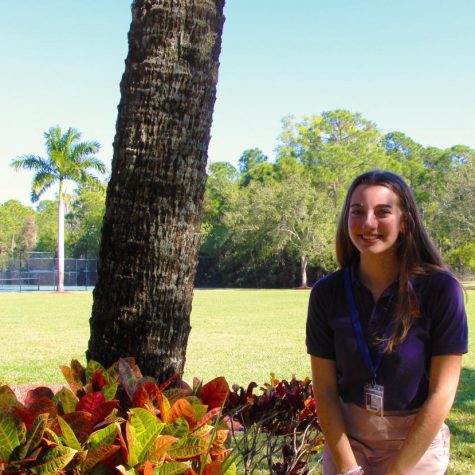 Jane Boyland, Staff Writer
Hi, I'm Jane Boyland, and I'm a current junior at Benjamin. I'm new to The Pharcyde, but I'm excited to explore the world of journalism. I am also a...