Baylor Ruins Gonzaga's Historic Season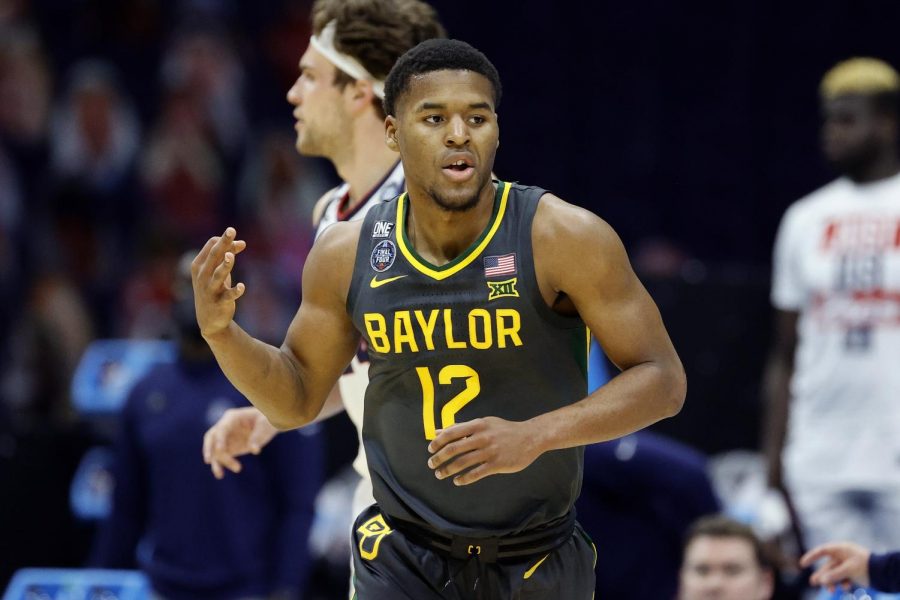 Going into the National Championship on Apr. 5, the 31-0 Gonzaga Bulldogs were looking to become the first undefeated team since Indiana in 1976. 
Unfortunately for the 1-seeded Bulldogs, the Baylor Bears spoiled their historic season. Baylor has been a force this season as well, as they found themselves as a 1 seed and a 27-2 record.
Gonzaga has a dominant big three of senior small forward Corey Kispert, freshman point guard Jalen Suggs, sophomore power forward Drew Timme. Kispert, who made the First Team All-American, one of the top shooters in the entire country, has averaged 18.6 points per game and is expected to be a top 15 pick in the upcoming NBA draft. Suggs, a Second Team All-American who has averaged 14.4 points, 5.3 rebounds, and 4.5 assists this season, is expected to be a top 5 pick in the NBA draft. Timme, a fellow Second Team All-American, has led the team in scoring and rebounding, averaging 19 points and 7 rebounds per game. Junior shooting guard Joel Ayayi is an elite fourth option, putting up 12 points and 6.9 rebounds per game.
Just like Gonzaga, Baylor has a big three that ranks among the top groups in the nation. Junior junior point guard Jared Butler, point guard Davion Mitchell, and senior guard MaCio Teague make up the group. Butler, a First Team All-American, averaged 16.7 points, 3.3 rebounds, and 4.8 assists per game and is expected to be a first-round pick in the 2021 NBA draft. Mitchell, the Defensive Player of the Year, has arguably seen his draft stock explode during the tournament. He averaged 14.1 points, 2.7 rebounds, and 5.5 assists per game throughout the season. Teague averaged 15.8 points and 4 rebounds this year. 
In the game, Baylor quickly jumped out to a 9-0 lead, which soon became a 16-4 lead. Their energetic defense and spectacular shooting to open the game established a lead that the team would hold for the entirety of the game. At halftime, Baylor had a 47-37 lead. They held the margin over 10 for the remainder of the game, en-route to an 86-70 victory.
Butler was Baylor's leading scorer, totaling 22 points, 3 rebounds, and 7 assists. Teague added 19 points, and Mitchell had a great all-around effort with 15 points, 6 rebounds, and 5 assists. For Gonzaga, Suggs scored 22 points, leading the time. Timme and Kispert added 12 points each. The story of the game was the difference in the team's shooting; Baylor shot 10-23 (43.5%) from three, whereas Gonzaga shot 5-17 (29.4%). 
Suggs, Timme, Butler, and Mitchell found themselves on the All-Tournament Team for their great play throughout the tournament. UCLA's Johnny Juzang rounded out the group. Additionally, Butler won the Final Four Most Outstanding Player after averaging 19.5 points, 4 rebounds, and 5.5 assists, and 1 steal on extraordinary shooting efficiency throughout the two games.
Baylor won its first National Championship in school history. How good the team will be next season is dependent on if Butler and/or Mitchell return rather than electing to go to the NBA, but their returns seems unlikely considering both of their high draft stocks. Regardless, they have a top 10 recruiting class coming into the program next season, including the 15th ranked recruit in the country, Kendall Brown.
Though Gonzaga is likely to lose its top four players, they are becoming a national powerhouse after making 2 of the last 4 National Championships, though losing both. The 6th ranked recruit in the country, Hunter Sallis, is committed to Gonzaga, and with the Coach of the Year, Mark Few, Gonzaga cannot be ruled out as a contender for next season. BetGM rules them as the betting to win next year's National Championship.
An absolute shocker, Gonzaga's loss made them the third team to ever lose in the National Championship after being undefeated up to that point.
Leave a Comment
About the Contributor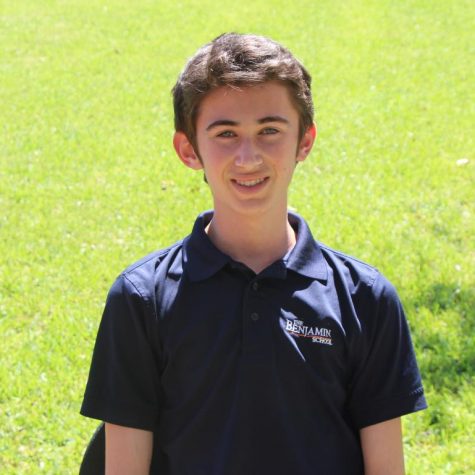 Charlie Spungin, Editor-in-Chief
Charlie Spungin is a senior and has been a member of The Pharcyde for four years. He is the Editor-in-Chief and formerly the Copy and Sports Editor....