Dazzlers Start Strong at First Football Game
Starting practice on August 14th, the Dazzlers have been looking forward to a great season led by seniors and captains Sophia Liporace and Caroline Yancey. Monday through Saturday, the Dazzlers meet to practice dances for football game halftime, sideline routines, Variety Show, competition, and the Spring Dance Concert.
Although many people of the Benjamin community enjoy watching the Dazzlers perform, many don't realize the dedication and hard work it takes to be able to perform at such a diverse array of events.
"Most people don't know how much is involved in dance training.  It includes a lot of physical conditioning,  learning dance techniques, learning the choreography, and then practicing and rehearsing so that the steps are perfected and flow musically.  We also choose music and edit the music to make a mix," said Dazzlers faculty advisor and Spanish teacher Mrs. Sara Salivar.
During the first performance of the season, the Dazzlers had few mishaps and overall were very happy with their routine.
"We only had a few days to pull the routine together and stage it with the new team, and I think it was really rewarding to be able to perform for the first game of the season. The team worked really hard with our coaches and practiced before school started to be able to make the dance as clean as possible, and I think, in the end, we produced as good of a performance as we could have given the short time period," said Liporace. 
Overall the Dazzlers are looking forward to a great year with a strong 11 dancers. The Dazzlers will be performing at every home football game if you wish to watch them perform one of their routines.
"My hope is that they become the best they can be individually and as a team, and also to improve each year so they can audition for the college dance team of their choice.  We have Dazzlers performing for UM, Wake Forest, and F.A.U. We try to "raise the barre" every year," said Mrs. Salivar.
We, at the Pharcyde, with all of the Dazzlers the best of luck this year.
Leave a Comment
About the Contributor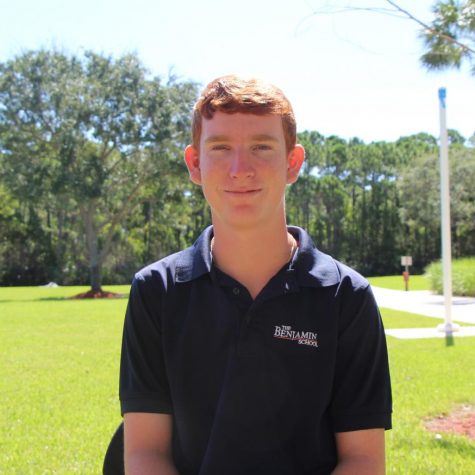 Matt Marasco, Sports Editor
Matthew Marasco, a staff writer for The Pharcyde. Now in his second year of The Pharcyde as a sophomore has attended Benjamin since Kindergarten. He likes...