Standing Out: Diversity Needs Bolstering
Out of 466 students enrolled at the Upper School, 78% are white. The next biggest group of students are the 6% of Multicultural American students and 6% of Hispanic students, but School marketing techniques show otherwise.
Starting as early as 2010, publications such as the Buccaneer magazine have tried to showcase the abundance of students of color at Benjamin. Magazine covers consistently show students of several different races posing for a photo. 
In the Class of 2021 senior insert, various students were interviewed about their post-graduation plans. The students consisted of one African American girl, one Asia boy, two white girls, one Hispanic, an Indian boy, and a white girl who is Bahamian and came to Benjamin post-Hurricane Dorian. 
Based on this representation, the Benjamin student population could consist of 42% white people, 14% African American, 14% Asian, 14% Indian, and 14% Hispanic. 
Director of Marketing Mrs. Jessica Padon '01 discussed how promotional publications are made and the specificities of how photographs are chosen.
"When we are taking a staged photo for magazines we certainly make choices for who is in the photos. While it may be correct that for the senior insert we had a heavy lean on diversity that is not reflective of the actual student population, I would say that is just a byproduct of the other things we wanted to include. For that one we wanted an artist, athlete, students in service and engineering so we had different priorities. We spoke with the college counseling teams and those were the students we came up with," she said. 
A recent graduate who felt that she had been repeatedly used for marketing purposes commented on how her frequent representation in School publications made her uncomfortable.
"Benjamin's lack of diversity isn't unsurprising, as it is a prestigious, expensive school. However, Benjamin tends to market the school as a place that has people of color, whether student or teacher, in most classrooms, which is not correct. I feel like they made me a poster child because I looked like a kind, welcoming black student. Even when I voiced concerns about my sibling and I, the same situations persisted," she said. 
While Benjamin may feel that by representing different people in School publications will make more people feel comfortable and welcomed, oftentimes these measures can be counterproductive. 
"It is difficult feeling comfortable just being a student and focusing on my studies, when I feel like a check mark on a "Have Diversity?" card," said that same anonymous student. 
Despite the misrepresentation, the School is working on diversity by having an Equity and Inclusion committee whose mission is to "support the overall mission of The Benjamin School by providing a challenging college preparatory education to a diverse student body in a structured, nurturing community environment."
Senior Tvisha Goel says that she appreciates the effort of the committee but questions its effectiveness. 
"When I walk around campus, I feel like anyone will be able to immediately pinpoint me simply because there are very few people who look like I do. I think it's important to have diversity because it helps people feel as though they belong in the community; however, even though I have found my niche at school, I still feel like there's something off about myself in the community because it's like I stand out," she said.
Director of Enrollment Management Ms. Amy Jablonski commented on how "diversity is absolutely a priority in admissions" and as a new member of the admissions team, she hopes to create a greater feeling of comfort on campus.
"I am looking forward to doing a lot of listening and observing so that I can gather stories and experiences to share with applicants. It is important that when we share stories about the school that we highlight all of our student's experiences so that all prospective students can see themselves reflected in the student population. Once a family does choose to visit our school, the tour and the shadow day are key components for them to determine if Benjamin feels like the right fit," she said. 
While Benjamin will most likely remain a school with a majority of white students, it is important that the student population is represented correctly and means for improving diversity are operated effectively.
Leave a Comment
About the Contributor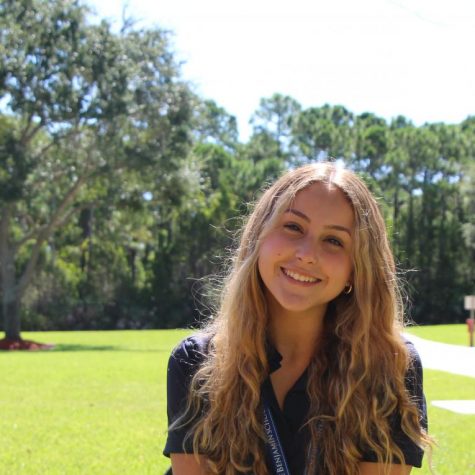 Sophia Liporace, Co-Editor-in-Chief
Sophia Liporace is a senior at Benjamin and the Co-Editor-in-Chief of The Pharcyde. This is her fourth year as a member of the team and her fourteenth...