AP Psychology Hold Drug Awareness Fair
During the month of October, the two AP Psychology classes participated in a partnered project with the purpose to highlight the effects of the commonly used psychotropic drugs that are covered in the AP Psychology curriculum and encountered in society. The students were either assigned a video to create, or a poster to make on a specific drug to outline the effects it causes.
AP Psychology teacher Mrs. Anne Franzen, who led the two classes in the making of this project, believes the initiative is very important for all students. "This initiative is important because it is a memorable way for all the upper school students to interact with seniors to become aware of drug use, abuse, and how it can affect your brain." 
According to the National Institute of Drug Abuse (NIDA), the brain relies on neurotransmitters to send messages to and from different parts of the brain, and when a high school student uses drugs, it changes the receptor causing the brain to act, think, and react differently. The NIDA also has studies that show that high school students who choose to smoke cigarettes and do drugs have lower grades, higher dropout rates, and an absence of participation in school events and sports.
Once the students were assigned a drug, they were given free rein to do all the research they wanted to and compile facts and examples to demonstrate the effects of the drugs. Thus, students had to compile the positive effects of the drug, the negative effects of the drug including how it is abused, and how it is seen throughout society. Although many students know about the effects of drugs that are more commonly abused, these students focused on drugs that are not as well known and could help your body but have hidden side effects.
Senior Emeline Smith's project was on the drug codeine and believes there are many positives to informing Benjamin students about the impact of drugs. "It is important for students to learn about the various types of drugs to understand that while some drugs may be beneficial for helping the human body, they can also have harmful effects. This information is important because addiction usually starts at a young age. It is important for students to recognize how the simple act of taking a pill or smoking a cigarette can influence one's life negatively for years to come," said Smith.
On Oct. 25th, during Community Block, the students presented their projects in many different ways all using different interactive props such as a handout or demonstration to help with the subject of the presentation.
Benjamin thanks the AP Psychology students for taking the time to teach the other students about such an important topic.
Leave a Comment
About the Contributor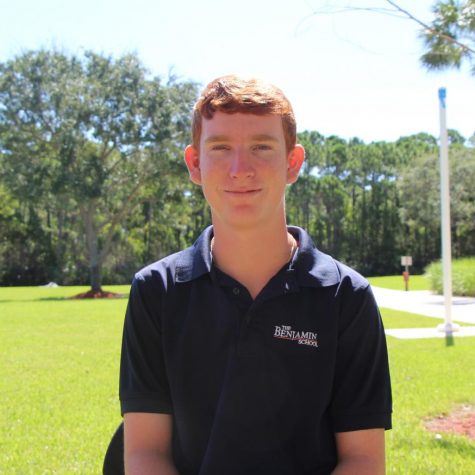 Matt Marasco, Sports Editor
Matthew Marasco, a staff writer for The Pharcyde. Now in his second year of The Pharcyde as a sophomore has attended Benjamin since Kindergarten. He likes...