Decisions Announced; Was Early Worth It?
For many seniors, December is hectic because of the stress of preparing college applications. For others, December is stressful because it is the month that Early Decision (ED) college applications are being returned. Now that the Early Decision season has concluded, The Pharcyde spoke to those involved in the process to get a better understanding of the work that went into completing an application and the support system available to Benjamin students.
Early Decision is an aspect of the college process that allows students to apply to a single school by Nov. 1 (rather than the typical deadline of early Jan.) and typically receive a decision by the middle of December.
The caveat to applying Early Decision is that if a student is accepted, he or she is legally bound to attend that institution and must retract all other applications.
According to Director of College Counseling Ms. Anna Wright, Early Decision is a double-edged sword. "The numbers are clear: if you apply Early Decision you have a better chance of getting into that school. It's a little bit like a pair of golden handcuffs. The good news is that you get into this great school. The bad news is that it robs choice."
Regardless of the pros and cons of the process, several Benjamin seniors opted to apply under certain universities' Early Decision programs.
One such student was Tyler Taplett. In order to apply Early Decision to his top school, Duke University, Taplett began working on his application in the fall.
"When I applied, I went through the same steps as people do when they apply via Regular Decision. I wrote my individual college supplemental essays, submitted by statistics, and finalized my essay for the Common Application," Taplett said.
Commenting on the ED process overall, Taplett added: "ED is a very wise admissions route, but only if you are truly invested in a particular school. Additionally, ED provides you with the opportunity to find out your decision from your top school sooner, which is a huge stress reliever in the college process as a whole."
"Although I didn't get into Duke in round one, I didn't let that stop me; I applied to Vanderbilt for ED round two, which I am hoping to hear from this week," shared a resilient Taplett.
In addition to Taplett, senior Jake Zur also chose to apply to his first choice school under the Early Decision program. "Early Decision is a great way to tell a particular college that they're your top choice, a factor that can go a long way at some schools. If you have your heart set on a school and know you'd be happy there, then, assuming the school has ED, I recommend you apply," Zur said.
"My college counselor, Mrs. Goldberg, was a really big help when I was applying ED. She took time to read over all of my essays and made sure I was comfortable with my decision," Zur noted.
Although he has been deferred from the University of Pennsylvania, Zur is hopeful that he'll get in on March 31.
"If not, I will get to one of the other amazing schools I applied to without the binding contract of ED," Zur said.
In regards to the collaboration that takes place between Benjamin's college counselors and the senior class, Associate Director of College Counseling Mr. Juan Alvarez said: "We support Early Decision applicants the same way we do Regular Decision applicants. The only difference in our work between the processes is that, with our ED students, we confirm with them and ask: 'Are you sure this is the place you want to go? Have you done your homework?' The kids that the College Counseling Department worked with all did their homework."
"Our role is to be realistic with students about the numbers, to be realistic about the choices that they're making. At certain schools we had a really great success rate, and then at others, it was tough out there, but your best shot was Early Decision," Ms. Wright said.
According to collegevine.com, "With so many qualified candidates now applying through early decision programs, it's easy to see why colleges are apt to favor them. In fact, at many schools, early decision applicants are accepted at rates 10-12% higher than regular decision applicants."
Leave a Comment
About the Writer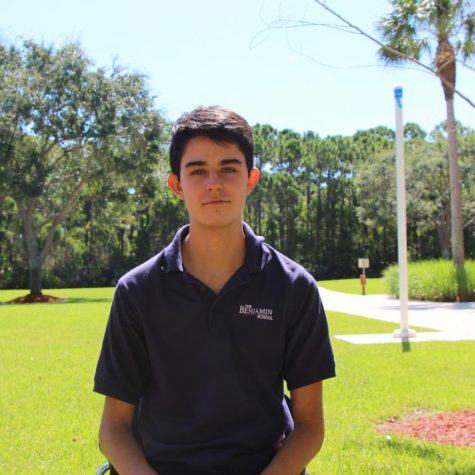 Evan Liberman, Managing Editor
Evan is a senior and in his third year at The Pharcyde. He serves as Managing Editor of the newspaper and is President of the affiliated writing club....