Date Night Picks: Classic Flix for Popcorn Sharing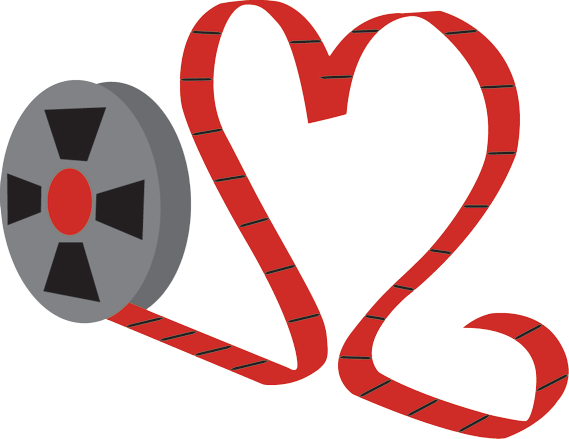 All classic romance or Valentine's Day movies are filled to the brim with tropes, and they can often feel repetitive. However, one such trope that is always interesting and hilarious is the story of individuals going from friends to valentines. This motif has been explored by couples from several classic movies and TV shows. The ones that often come to mind are: Hermione and Ron in the Harry Potter series, Monica and Chandler in Friends, and even Simba and Nala in The Lion King.
However, the best movies to watch this Valentine's day–regardless of whether you are single or not–are 13 Going on 30 and When Harry Met Sally.
In 13 Going on 30, Jenna Rink, a 13-year-old middle school student, wishes to be "30, flirty, and thriving," but when her wish goes awry she instantly becomes 30 and sees that being an adult can be tougher than she expected.
Her childhood best friend Matt Flamhaff–whom she had previously overlooked–reappears in her life when she has no one to go to and is in need of a confidant. Over time, this childhood friendship blossoms into a budding romance that you can't help but root for from start to finish.
13 Going On 30 has a star-studded cast, including the incredibly likable Jennifer Garner and Mark Ruffalo. This 2004 romantic comedy is the perfect Valentine's Day watch (it also pairs nicely with a box of chocolates if you're setting up a date for your significant other!).
Junior Madelyn Popilek loves 13 Going on 30 because "it also explores the struggles of both teen and adult life and shows how the grass always looks greener on the other side."
Moreover, journalist Ishani Nath from Fashion magazine also writes: "It's trendy right now to rewatch classic rom-coms and critique them by today's standards to see if they 'hold up.' To me, the magic of 13 Going on 30 is as real as that day I stumbled across the set in New York City, even though my takeaway has changed."
Another must-watch this Valentine's Day is Rob Reiner's classic romantic comedy When Harry Met Sally. In fact, the movie is so good that Marie Claire magazine voted it the best romantic comedy of all time in 2021 stating: "Rom-com queen Meg Ryan goes toe-to-toe with Billy Crystal in a story about an 11-year friendship between two friends who (hilariously) try to keep the line between friends and lovers separate. Nora Ephron's immaculate screenplay is poetry."
This love story follows Meg Ryan's Sally Albright and Billy Crystal's Harry Burns as they first meet after having recently graduated college. The two keep bumping into each other and eventually become friends. Harry and Sally's hilarious friendship will keep you laughing throughout and begging for them to finally get together. Throughout the movie, elderly married couples interject their sweet love stories to provide an undertone and theme of successful marriages and love that flows throughout the movie. However, its juxtaposition between new, budding love and divorce and breakups makes it a story for the ages. All in all, it's a fun, lovely, and hilarious watch.
Valentine's Day movies offer not only entertainment for oneself, but as a time to embrace others, it gives the opportunity to sit back, relax, and enjoy a movie with loved ones.
Leave a Comment