It's March: Madness Returns With Upsets All Across the Bracket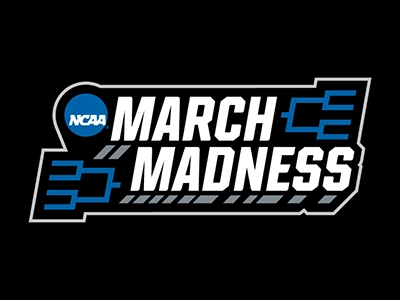 Besides spring break, March is a very exciting month, for college basketball fans, at least. After last year's March Madness was played in a "bubble" in Indianapolis with limited fans, normalcy returned this year for the first time since 2019.
Sophomore Zach Neidoff is rooting for Michigan because of his brother and believes that Gonzaga will win the title.
"I've enjoyed March Madness so far, and my favorite moment was watching Michigan beat Tennessee because my brother goes to Michigan. I think Gonzaga will win because they have the most talent and when they get in a rhythm, they're unstoppable," said Neidoff.
Sophomore Andrew Lappin is rooting for Arizona because of his bracket, and he also believes that they are the most likely team to win it all.
"March Madness has been really fun so far. I'm rooting for Arizona because I picked them to win in my bracket. They are so big and strong and have established a great defensive presence all season long. I think Benedict Mathurin is one of the best players in the tournament. He is very talented and steps up in the clutch," added Lappin.
The first round began on Thursday, March 17, and continued through Friday, March 18. Then, the second round was played on Saturday and Sunday, March 19-20. Along with the first and second rounds came a fair share of upsets and expected victories. Here are some of the biggest upsets from the rounds of 64 and 32:
First Round:
#12 New Mexico State Upsets #5 UConn, 70-63 – Led by guard Teddy "Buckets" Allen and his 37 points, New Mexico State took down UConn and ended all of their title aspirations. New Mexico State was in control for pretty much the entire game. Every time UConn tried to make a run, they matched them with a run of their own. They would go on to lose to four-seeded Arkansas in the next round, but it was still a great win for the New Mexico State basketball program.
#11 Notre Dame Gets Its Revenge Against #6 Alabama, 78-64 – Over the last eight or so years, Alabama's football team has dominated Notre Dame's football team whenever they have matched up. This time, Notre Dame dominates on the basketball court. After a grueling double overtime game against Rutgers in the First Four, Notre Dame upsets Alabama in the first round. Guard Cormac Ryan led the way with his blazing 7 for 9 from three point range, and accounted for 7 of the teams 10 threes overall.
#15 Saint Peter's Shocks #2 Kentucky in a Historic Upset, 85-79 – Not many people knew of Saint Peter's University in Jersey City, New Jersey before their upset over one of the nation's top basketball programs. With an enrollment of under 2400 students, Saint Peter's put themselves on the map with their overtime win over Kentucky. The Wildcats entered the tournament as a heavy favorite to make it to the Final Four, or even to win the national championship. Despite a 30 point and 16 rebound performance from one of the nation's top players, Oscar Tshiebwe, the Peacocks pulled off the best win in their school's history.
#11 Michigan Muscles Its Way Past #6 Colorado State, 75-63 – Since Juwan Howard was hired as the head coach of Michigan, they have become one of the country's top basketball programs. This year, they have struggled to find consistency and finished with a 17-14 record. Led by big man Hunter Dickinson and his 21 points, Michigan played like the superior team and pulled off the upset to help them advance to the second round.
#5 Iowa Stymied by #12 Richmond, 67-63 – Entering this match-up, Iowa was ranked as one of the top offensive teams in the country. They rely heavily on their three point shooting, which is led by guards Jordan Bohannon and Patrick McCaffery and forward Keegan Murray. In this game against Richmond, Iowa shot just 6 for 29 (21%) from three. Richmond was no better, shooting just 5 for 17 (29%), but were fueled by hard-nosed defense and desire to win. They would go on to lose to four-seeded Providence in the next round, but nonetheless a great victory for this Richmond team.
Amidst Scandal Allegations, #11 Iowa State defeats #6 LSU, 59-54 – LSU head coach Will Wade was fired on Saturday, March 12 after being accused of illegally paying recruits. Many people speculated how this loss would affect the SEC powerhouse, and it turned out to hurt them more than motivate them. The credit goes to Iowa State and their stifling defense that held LSU to just 54 points on 37% shooting and 21% from three point range.
Second Round:
#8 North Carolina Dethrones Reigning Champ #1 Baylor, 93-86 – Following the retirement of Hall of Fame coach Roy Williams, it's a new era for this UNC team. Defeating one of the top teams in the country is a great way to start this era. UNC led Baylor 67-42 with just over ten minutes remaining in the second half, and then starting forward Brady Manek, who had 26 points, was ejected from the contest. This gave Baylor all of the opportunity they needed to storm back into this game and force overtime. Then, guard RJ Davis stepped up, finishing with 30 points and leading the Tarheels to the Sweet Sixteen.
#15 Saint Peter's, a True Cinderella Story, Upsets #7 Murray State, 70-60 – When Saint Peter's punched its ticket into the tournament, they had no plans to be eliminated early on. Despite their lowly fifteenth seed, the Peacocks continue to impress with their victory over Murray State. The Racers had only lost two games the entire season before this matchup, but unfortunately, it only takes one loss in March to end a season. Saint Peter's guard Doug Edert and his 1970's style mustache are quickly becoming a fan favorite. Along with the popularity, he is one of the best players on this team and continues to contribute on a night-to-night basis.
#11 Michigan Stealthily Advances to the Sweet Sixteen, Defeats #3 Tennessee, 76-68 – Coming off of an Elite Eight berth last season, people knew that this Michigan team had what it takes to be a champ, but they might not have thought they were a champ this year. Tennessee had just won the SEC Championship for the first time since 1979, so they had all the momentum on their side going into the tournament. To say it simply, Michigan was just the better team in this game. Again, big man Hunter Dickinson shined for the Wolverines with his 27 points and 11 rebounds. Michigan will look to get its revenge against Villanova on Thursday, March 24 in a rematch of the 2018 National Championship game.
#11 Iowa State Uses Its Defense Again to Take Down Wisconsin, 54-49 – Coming off its worst season in school history in 2021 (2-22 record), the Cyclones are the newest Cinderella story and are heading to the Sweet Sixteen. Wisconsin, led by star guard Johnny Davis, is one of the top teams in the nation. However, Davis and Badgers looked nothing like it in their loss to Iowa State. They were held to just under 30% shooting and 9% from three point range, which are almost video game numbers. Davis was also kept in check, scoring 17 points but on a lousy 4 of 16 shooting.
Stellar Guard Play Lead the #10 Miami Past #2 Auburn, 79-61 – Miami entered the tournament with a very respectable 23-10 record, yet only was given a ten seed by the selection committee. In this game against the Tigers, they proved why they should have been seeded higher. Miami runs a unique four guard lineup that features Isaiah Wong, Charlie Moore, Kameron McGusty, and Jordan Miller. All were contributors in this victory. The game was close at halftime, but then Miami ran away in
the second half. It felt like the Canes just wanted to win more, hustling after loose balls, outrunning Auburn on fastbreaks, and playing some of the best defense that Auburn has faced all season. A high quality win for Miami advances them to the sweet sixteen. This year's tournament is turning out to be a great one, with many unexpected teams advancing from the first two rounds. March Madness resumed yesterday with the Sweet Sixteen, featuring teams competing to move to the Elite Eight.
Tonight's matchups include #3 Purdue vs. #15 Saint Peter's, #1 Kansas vs. #4 Providence, #4 UCLA vs. #8 North Carolina, and #10 Miami vs. #11 Iowa State. Each team is vying for a National Championship, and the next step to get closer to the Final Four in New Orleans is a win tonight.