Annual Gala Raises Funds, Honors Faculty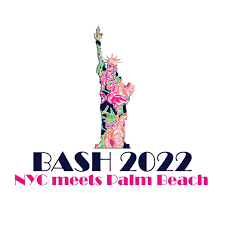 BASH (Building a Scholastic Heritage) is an annual Benjamin tradition that allows the Benjamin community to come together to support the school. Building its roots from 37 years ago, the 2022 auction had a sweeping turnout, having been sold
out since November.
The purpose of the BASH is to raise funds that offset the tuition required to attend Benjamin. The event is a large source of the funds that are needed to hold many of the events that Benjamin students enjoy. For example, the funds go toward retraining the best teachers at Benjamin, the maintenance of the beautiful campus, and programmatic enhancements of the school.
The chairs of the event were Steven and Heather Atkins, who are co-chairs with Eric and Lisa Glasband.
Mrs. Glasband has been involved with BASH since 2015. When asked about her role as a co-chair, she said, "Basically it is to pick the venue, the menu, the theme and the decor. I was also a part of assembling a committee this year. We had actually one of our largest committees, with 70 committee members."
Previous themes of the event include Havana Nights, Alice in Wonderland, and most recently last year's celebration of the 60th anniversary of The Benjamin School.
This year, BASH took place at PGA National Resort and Spa, and featured the theme "NYC Meets Palm Beach." Marketing efforts leading up to the event, however, spotlighted a common refrain heard around campus: "I Heart TBS."
The slogan helped remind the community of BASH's overall intent.
Mrs. Glasband believes that BASH exemplifies exactly that. "When I think of BASH, I think of my love for the Benjamin School because I really do love Benjamin. My son, Ethan, attends Benjamin, and I'm just really grateful for his experience. Co-chairing BASH really is a way that my husband and I can give back to the community that we love,"she said.
One way this year's BASH brought the community together was by honoring some who were there to help with the very first BASH 37 years ago: honorary chairs Mr. Toby Harbeck, Mrs. Jane Higginbotham, Mrs. Joanna Hogan, Dr. Amy Taylor, Coach Ron Ream, Mrs. Sara Salivar, and Mrs. Anita Spassoff.
Mr. Harbeck described the first BASH, saying, "The day was introduced to us; we were in. We had a faculty meeting. Now back then, we were on the LS campus, and we could fit grades seven through 12th. We only had 22 faculty members. So we're all in one room for faculty being at 7:30 in the morning, and our headmaster, Mr. Keel, along with Mrs. Babs Fisher and Mrs. Barbara Nicholas introduced to us what they planned on doing that year, starting the BASH. And it was really great. It was pretty small, but it was a big deal."
Now, the BASH has become much bigger in numbers with more volunteers bringing in more unique ideas. Mrs. Hogan described her 2022 experience saying, "The live auction during dinner was fun to observe, but my husband was very much relieved
that I kept my paddle down. The 'Call from the Heart' was my personal favorite, and I love the balloons that lit up all over the room as people participated."
There are many auction items that are offered at both the live auction and the online forum including Spa Resorts, Golf Club reservations, and ice cream parties. Mr. Harbeck even recalled one of the most popular auction items in the earlier BASH events: labradores. "In the early days, one of the biggest things that they auctioned at the live auction was a labrador
puppy every year, and it would go for thousands and thousands. One year it went for around $16,000," he said.
Unfortunately, some of the honorary chairs said that they cannot bid on auction items. While Mr. Harbeck said, "As far as the live auction things go, I'll never be able to afford those things. It's really fun to watch people bid on stuff like that though", Dr. Taylor joked, "There's a lot of things I want to bid on, but I know better than to bid on them."
Aside from teacher volunteers and the committee chairs and members, Mr. Juan Carlos Fanjul, the Chief Development Officer, plays a large role for BASH as well as he oversees the development team.
When asked which auction items tend to sell the fastest, he said, "The most popular items are the gift certificates to restaurants. And then on the higher end of things in our live auction, where items sell for around $5,000 or more, experiences tend to go for
high value. So this year, we had a home for 10 people in Napa Valley that went for $50,000."
Preparation for BASH 2023 has already begun as it takes extensive planning and organizing. BASH is just one of the many events that bring the school together for its improvement, so get ahead and start mapping out your auction items for next year.