Honor Council President Sets Agenda for '22 – '23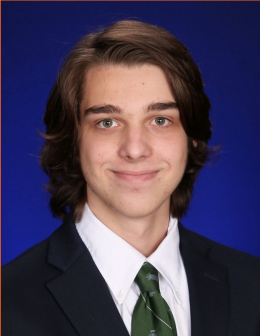 Hey everyone! My name is Andrew Moffitt, and I am the president of the Honor Council for this coming school year (scary, right?). I am taking over Gerald Bissell's position as president, and I am so excited to work with the Benjamin community. Primarily, I would like to thank both Gerald and Mrs. McCambridge, the Honor Council advisor, for such a smooth transition into this position. Gerald and Mrs. McCambridge have helped me so much in learning the inner workings of the Council, teaching me how I can operate it as efficiently and fairly as possible – so, thank you Gerald and Mrs. McCambridge, and I wish you the best at UF, Gerald! 
Next, I would like to enumerate why I chose to run for the president of the Council. I have been a part of the Honor Council since my Sophomore year. I had always known about the Council, as my sister had mentioned what it was since she was attending The Benjamin School, and I immediately knew I wanted to be a part of the Council. I strongly believe that honesty is the best policy, and I have been raised on this idea my whole life. The Honor Council embodies the Honor Code – a code that has been well ingrained into your minds since you have been at this school. However, many of you may be unfamiliar with the ideas behind the code. Honor is a core value that represents honesty, fairness, and respect. The Honor Code applies to every aspect of a Benjamin student's life. In and out of the classroom, off and on the field, a Benjamin student should uphold the ideals of the Honor Code. 
As President of the Honor Council, I plan to educate the students on Honor and what it looks like to uphold the values of the Honor Code. Many of you may have the idea that the Honor Council holds a mysterious presence on campus. Although confidentiality is key in the Honor Council, I would like to educate you all on the importance of honor and what the Honor Council's role is on campus. 
As previous presidents have done, I would like to end with a fun fact about myself. Here it is: I speak 7 different languages and have 13 siblings. Actually, this is a great example of an Honor Code violation, as it is a complete lie. The truth is that I actually speak English and a lick of Spanish, and I also have one sister. 
Finally, I would like to thank all of you for your support and I am looking forward to an amazing year!