Wimbledon's 'Russian Ban': Wrong and Harmful
Wimbledon is widely viewed as the most prestigious tennis tournament in the world. For this year's tournament, the tournament made the controversial decision to ban all players of Russian and Belarusian nationality due to the Russian invasion of Ukraine that began in February 2022. This decision looked bad when it was initially made, and it has continued to look that way following the conclusion of the tournament.
These tennis players have no say in the governmental and military affairs of Russia or Belarus. They are simply citizens who represent the country in these international competitions because that is where they are born. They do not deserve to be prohibited from participating in a tennis tournament due to their nationality. It's different if they openly encouraged the war, but none of the players have done this.
Just days after the war began, Russian star Andrey Rublev wrote on a camera "no war please". He publicly disproved his increasingly authoritarian government's actions, yet he cannot participate in Wimbledon. World #1 Daniil Medvedev resides in Monaco, where he has lived for years to this point. He is not even in proximity to Russia.
Players really do not have control over their nationality. While they can change it, the majority of players do not do it because there is little reason to. Why ban them for something that they absolutely can not control? It's completely dissimilar to the Australian Open's vaccine requirement. Players could control that ban. This one, not so much. 
The players are individuals. Prior Association of Tennis Professionals (ATP) and Women's Tennis Association (WTA) tournaments have allowed Russians and Belarusians to participate but under the condition that their flag would not appear as representing them. This is an easy solution that Wimbledon could have easily put forth; they were the only tournament to actually ban these players.
This decision completely skewed Wimbledon results and tennis as a result. Because of the absence of some players, the ATP and WTA both decided to strip the tournament of ranking points. Grand Slams are incredibly valued for these points, and Wimbledon is just one of four of these. The players who succeed get nothing in return.
Novak Djokovic dropped his points from last year's Wimbledon victory and will gain nothing from his victory this year. Nick Kyrgios stayed at world #40 when he clearly should have increased from this level. He will go into more tournaments as a low seed or without a seed when he clearly has the talent to deserve one. In the Citi Open, he was unseeded, but if points for Wimbledon counted, he would be among the top seeds in the tournament. This is a huge difference that altered the entirety of the draw, as Kyrgios won it all.
For the women, then world #103 Tatjana Maria made an incredible run to the semi-finals. She remained ranked at that level. She could struggle to qualify for some higher-ranked tournaments when she undoubtedly deserves it after this run. Then world #23 Elena Ryabinka won the tournament, but her ranking will not see a change. This doesn't seem right and are consequences that will hold for the next year.
In addition, some of the top players on both the men's and women's tours are from one of these two countries. On the men's scene, world #1 Daniil Medvedev, then world #8 Andrey Rublev, and then world #22 and 2021 Wimbledon quarterfinalist Karen Khachanov were prohibited from playing. The ladies who could not participate were then world #6 and 2021 Wimbledon semifinalist Aryna Sabalenka, then world #13 Daria Kasatkina, and then world #20 Victoria Azarenka. These are highly ranked players who certainly could have altered the course of the tournament. 
Wimbledon should absolutely reconsider their decision to ban Russians and Belarusians for the 2023 tournament after seeing its effects in practice.
Leave a Comment
About the Writer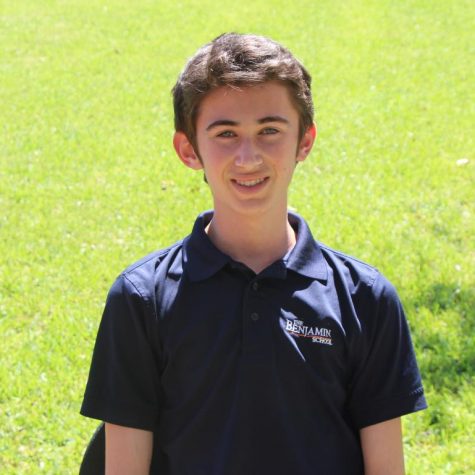 Charlie Spungin, Editor-in-Chief
Charlie Spungin is a senior and has been a member of The Pharcyde for four years. He is the Editor-in-Chief and formerly the Copy and Sports Editor....