Looking Back on This Summer's Top Hits
As the world starts to open up again after the COVID-19 pandemic, movie theaters have returned as one of the most popular places to go to in the world. Even though things are getting back to normal, the slate of movies for this summer was not as densely packed as pre-pandemic summers, according to rottentomatoes.com. Below, The Pharcyde summarizes the summer's hits and offers each a rating. 
Top Gun: Maverick- 36 years later, Tom Cruise returns as Pete "Maverick" Mitchell in this next iteration of Top Gun (1986). Working as a test pilot, Maverick gets assigned to teach at the Fighter Weapons School, where he was once a student long ago. He must train a detachment of graduates for a special mission, but encounters some of the ghosts of his past. One of the students, Bradley "Rooster" Bradshaw (Miles Teller), is the son of Maverick's friend Nick "Goose" Bradshaw. Goose died in a training assignment back when he and Maverick were students. So, aside from the hardship of training the graduates, Maverick has to deal with the guilt he feels towards Rooster and the rest of Goose's family. 
The Pharcyde Rating: 9/10
Jurassic World: Dominion- Owen Grady (Chris Pratt), Claire Dearing (Bryce Dallas Howard), and the original stars of Jurassic Park return to the dinosaur world in this trilogy-capper. Four years after the destruction of Isla Nublar, dinosaurs have become a part of everyday society. Walking and hunting alongside humans all over the planet, a fragile balance will ultimately need to be found, or else the future of the human race will change forever. Will humans be able to remain as the apex predators of the planet, or will they have to share their home with history's most fearsome predators?
The Pharcyde Rating: 6/10
Minions: The Rise of Gru- This sequel to Minions (2015) sees the minions working for a young Gru (Steve Carrell) for the first time. In the 1970s, Gru tries to join a group of supervillains called the Vicious 6 after they throw out their leader – the legendary fighter Wild Knuckles. When the interview doesn't go as planned, Gru and the minions go on the run with the Vicious 6 hunting them down. Luckily, Gru finds Wild Knuckles, who gives him an unlikely source of guidance. Gru discovers that even bad guys could use a little help sometimes.
The Pharcyde Rating: 7/10
Thor: Love and Thunder- Thor (Chris Hemsworth) is finally starting to enjoy retirement and the peace and quiet that comes along with it, until he is interrupted by a new threat. Gorr the God Butcher (Christian Bale) is a galactic killer who is seeking to kill all of the gods in the universe. To help him fight this threat, Thor is joined by King Valkyrie (Tessa Thompson), Korg (Taika Waititi), and his ex-girlfriend Jane Foster (Natalie Portman). But to Thor's surprise, Jane now has the power to wield Mjolnir, the magical hammer. Together, they all set out to uncover the mystery of Gorr's vengeance. 
The Pharcyde Rating: 7/10
Dr. Strange in the Multiverse of Madness- Doctor Strange (Benedict Cumberbatch) teams up with a mysterious teenage girl from his dreams named America Chavez (Xochitl Gomez), to battle multiple threats, including former-Avenger Wanda "Scarlet Witch" Maximoff (Elizabeth Olsen). America has the ability to travel across multiverses, which is very desirable to Wanda, and she tries to reunite with her children. This ripple in reality puts millions in danger, and it's up to Doctor Strange to protect the multiverse. 
The Pharcyde Rating: 7/10
Elvis- From his rise to fame to his surprising stardom, rock 'n' roll icon Elvis Presly (Austin Butler) maintains a complicated relationship with his puzzling manager, Colonel Tom Parker (Tom Hanks). Priscilla Presley (Olivia DeJonge) plays a key role in Presley's journey and his happiness as one of the most influential people in his life. 
The Pharcyde Rating: 8/10
Nope- In Jordan Peele's new horror/sci-fi thriller, two siblings (Keke Palmer and Daniel Kaluuya) running a horse ranch in California discover something wonderful and sinister in the skies above. The owner of an adjacent theme park (Steven Yeun) tries to profit from this mysterious, otherworldly phenomenon. Nope showcases the generational hardships in society and how trauma can influence people's decisions and their outlook on life.
The Pharcyde Rating: 8/10
Leave a Comment
About the Contributor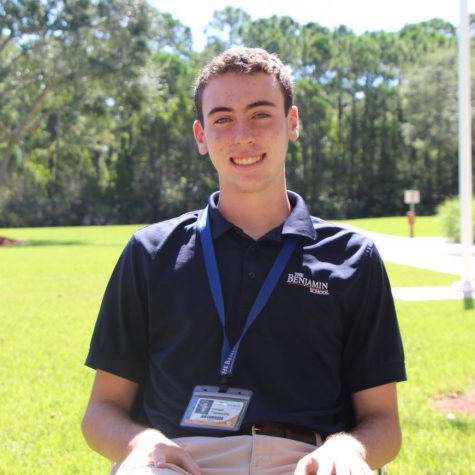 Joey Tomassetti, Managing Editor
Joey is a junior and is going into his second year in the Pharcyde. He is the Managing Editor of the paper. In his free time, he enjoys playing basketball,...