Campus Transformed: New Paint, Flooring, Vegetation Help Upper School Retain Postcard-Worthy Beauty
It seems like every summer, the Upper School campus sees transformations: new buildings, new volleyball courts, new fencing, even new drop-off locations. This year's changes were primarily cosmetic, with new paint and flooring installed to help unite the School's two campuses.. 
When one pulls up to campus, one immediately notices that the color scheme of the buildings has been changed. Ever since the Upper School was opened, it had featured yellow and cream toned structures. While some appreciated the Caribbean vibe this offered, the colors offered little connection to school traditions. 
" I think school spirit is one of the most important values to the upper school. Now, with the colors now aligning more with tradition, I think it could boost school spirit even more around the school," said sophomore Rangeley Newmyer.
Across town, the Lower and Middle School campus has long featured a distinctive white and blue paint scheme. In an effort to evoke a connection while avoiding mere imitation, a committee selected a palette of blue, gray, and white colors for the Upper School. The result helps create a unified feeling between campuses, and– we hope– their populations.
Faculty and students alike are pleased with the color changes to the Upper School.
"What you will notice right off the bat is that the outside color scheme has been updated. It's a fresh new look that has a more modern feel to it," said Dean of Students Mr. Jacobsen.
Additionally, the former yellow color simply was not a pleasant attraction to some.
"I have always favored the color blue my whole life, so when I heard the Upper School has been updated and the yellow is gone, I was delighted," said junior George Straub.
The second major change to the Upper School over the summer was to Buildings 4 and 5. The hallway carpets in these academic buildings have been replaced with laminate flooring. The purpose of this change was to make it easier for the maintenance team to keep it clean as well as have a sleeker look.
"I always thought the carpet was kind of messy and dirty. I am happy that the Upper School is taking steps to make the campus stay clean throughout the year. I am excited to see the new floors in person when we all come back," said junior Ella Womble.
The changes made this summer help to complete a fresh, new Upper School experience that last year previewed with the beach volleyball courts, new weight room, and changes to the DLC. Students and teachers are anxious and excited to see what future developments will arise as the school continues to mature and grow.
Leave a Comment
About the Contributor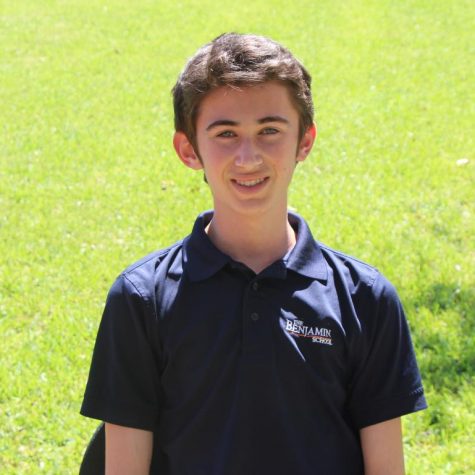 Charlie Spungin, Editor-in-Chief
Charlie Spungin is a senior and has been a member of The Pharcyde for four years. He is the Editor-in-Chief and formerly the Copy and Sports Editor....