"Night to Meet You": Parents, Faculty Connect at Annual Welcome Back Event
Parents became students during the Back to School Night event on Thursday, Sept. 1 from 6:30 p.m to 8:30 p.m. A long-lasting tradition at Benjamin, parents visit classrooms and are introduced to what their children are learning.
"Our goals for Back to School Night are essentially to give Upper School parents a look at their students' schedules, a chance to meet our terrific faculty, and, most importantly, by following the daily schedule, a chance for parents to feel, briefly, the rhythm of a day in school, " says Head of Upper School Mr. Fletcher Carr.
Parents followed their child's schedule on a normal, seven period day. The parents received a copy of their child's schedule and a map of the campus. Math teacher Mrs.Carol McGrath has been a part of many Back to School events and mentions how the event has evolved.
"The event has pretty much stayed the same. The parents go to their child's advisory and then to all of their other classes" says McGrath.
As well as learning about the classes their children are learning, the parents see fellow parents that they may have already known, but also meet new parents of new students.
"[The event] is very well organized and it has been great meeting the teachers. I think it's a great kick off to the year, and I remember doing this last year when we were new, and it was great to [meet] new people," said Mike Molnar, the father of sisters Lucy and Izzy Molnar.
Along with increasing parents' familiarity with their child's teachers and schedule, the administration's goal is for the Benjamin community to grow in a positive manner.
We hope that new families can meet some of the returning families and, in doing so, continue to grow the community," Mr. Carr said. "More than anything, it is simply a nice get-together."
Back to School Night not only helps new parents meet people, but it also helps new teachers meet parents. including second year teacher Mrs. Sierra Clark in the Art Department. For Mrs. Clark, the second time around made her feel more comfortable talking to the parents.
"I changed my presentation to a display on the smart board instead of a physical pamphlet. I was way more relaxed this year, and I think this event is wonderful because I can meet the parents and put a name to the face" Mrs. Clark said.
This event is important to show how the Benjamin community is open to everyone, as it expresses what the school's goals are for the students.
"Back to School Night is a great event," Mrs. McGrath said. "It's so nice to see and interact with our parents. Some parents are new to school and soaking up every bit of information."
The population of the event was about two-thirds of the parents.
"Some families feel like they know the school well enough or others have engagements elsewhere, so not everyone makes it," Mr. Carr said.
The night can be a very educational and fun night for the parents because of what they do and who they see during those two hours.
"It's nice to meet the teachers and find out what the plan is for the semester and see a lot of people that I have not been able to see because of COVID", said Mrs.Nancy Visconti, senior Mei Visconti's mother.
Back to School Night is a great time for the Benjamin community that helps expand the overall community to other parents and shows them how The Benjamin Upper School creates a home for the students.
"Back to School Night is a key night to show off the Upper School to our parents and we look forward to holding this event each year," Mr. Carr said.
Leave a Comment
About the Contributors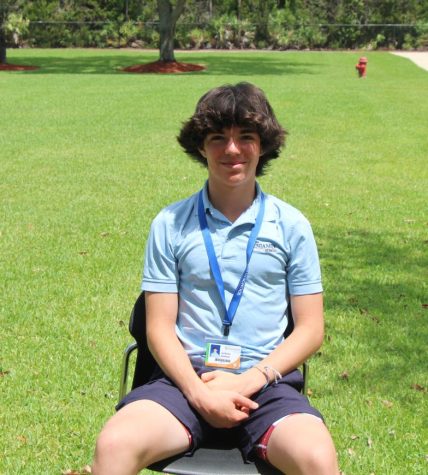 Jackson Zentner, Staff Writer
Jackson Zentner is a freshman and staff writer of The Pharcyde. He has been going to the Benjamin School since kindergarten. He enjoys sports and writing...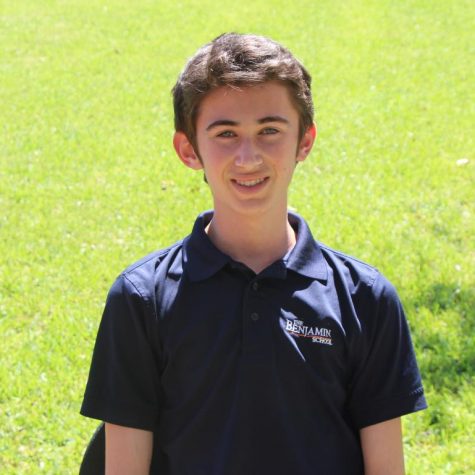 Charlie Spungin, Editor-in-Chief
Charlie Spungin is a senior and has been a member of The Pharcyde for four years. He is the Editor-in-Chief and formerly the Copy and Sports Editor....