College Football Season Begins, But Will There Be More of the Same?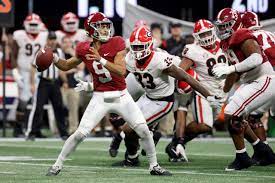 Georgia won the 2022 National Championship, and after eight months of waiting, one of America's most popular sports has finally returned.
Over the last couple of years, the SEC, particularly powerhouses Alabama and Georgia, has been completely dominant compared to other schools. There is a feeling around the country that this may still be the case.
"Georgia and Alabama are my early favorites to win the 2022 national championship, and this is backed up by Caesar's Sportsbook," said CBS College Football Analyst Shehan Jeyarajah.
The season kicked-off on Saturday August 27, and there have already been some exciting games just in the first two weeks. Here are the scores of some of the biggest games from last week, week 2:
No. 1 Alabama

20

, Texas

19
Appalachian State

17

, Texas A&M

14
Marshall

26

, No. 8 Notre Dame

21
No. 21 BYU

26

, No. 9 Baylor

20

No. 20 Kentucky

26

, No. 12

Florida

16
No. 24 Tennessee

34

, No. 17 Pittsburgh

27
Washington State

17

, No. 19 Wisconsin

14

Texas Tech

33

, No. 25 Houston

30
Now, The Pharcyde is going to analyze some of the top title contenders for this upcoming season and make a prediction for the College Football Playoffs.
First Title Contender- Georgia
After winning their first National Championship since 1980, Georgia head coach Kirby Smart and the rest of the team are not content with just one trophy. The Bulldogs are looking to become more than just an SEC powerhouse. Alabama will always give them elite competition, but outside of them, there are not many other teams that have the same talent and level of skill. When quarterback Stetson Bennett IV won the starting job in week 2 of last season, it was a very emotional moment for him. He walked on to Georgia's football team back in his freshman year, but then transferred to Jones County Junior College to have a bigger role. After playing well at Jones County, he returned to Georgia last year and was awarded the starting job after a rough start by JT Daniels. In just a year, Bennett became one of the most legendary players in Georgia history. 
Second Title Contender- Alabama
When Alabama head coach Nick Saban signed an eight year, $85 million contract last month to stay in Tuscaloosa, Alabama fans rejoiced. The Crimson Tide have been to six National Championships in the last eight seasons, winning three of them. After a tough loss to Georgia in last year's National Championship, Alabama is looking for revenge against their conference foes. With 2022 Heisman-winner Bryce Young returning at quarterback, the Crimson Tide's offense is automatically one of the best in the nation. On the other side of the ball, they have the likely first overall pick in the 2023 NFL Draft in Will Anderson Jr. He put up historic numbers last season as a sophomore, so Alabama fans can only dream of how exciting he will be this season. 
Third Title Contender- Ohio State
After winning the National Championship in 2014, Ohio State has not found much success as of late. They have only made it back to the National Championship once since then, and it came with a 28 point loss to Alabama in 2021. The Buckeyes are led by quarterback CJ Stroud, who was in contention for the Heisman trophy until the very end of the season last year. Head coach Ryan Day, who was hired in 2019, has done a great job of leading this Ohio State team to be a top team in the country year after year. On the downside, the Buckeyes lost their two top receivers, Garrett Wilson and Chris Olave, to the first round of the 2022 NFL Draft last year. It will be an interesting development to see if Ohio State has enough firepower to compete with the other top teams in the country.
Fourth Title Contender- Clemson
Clemson is another team that has been very successful in the last few seasons, as they have played in the National Championship Game four times since 2015. They were victorious in 2016 and 2018, but have failed to return to the big stage since the departure of superstar quarterback Trevor Lawrence back in 2020. DJ Uiagelelei, Clemson's current quarterback, had a rough season last year, and Clemson failed to make the College Football Playoff. This year, Uiagelelei has another year of experience under his belt, so Clemson fans are hoping he can help the Tigers return to their elite ways once again.
The Pharcyde's College Football Playoff Prediction:
Semifinal: No. 1 Georgia defeats No. 4 Clemson
Semifinal: No. 2 Alabama defeats No. 3 Ohio State
National Championship: No. 1 Georgia defeats No. 2 Alabama
Junior Andrew Lappin, a Wake Forest fan, picks the Demon Deacons as his sleeper team for this upcoming season. He also explains why Ohio State is his championship favorite.
"I think Wake Forest has some serious potential this year. They had a great season last year, and now that they have Sam Hartman back, they can be a really good team. As for my championship pick, I like the Buckeyes. CJ Stroud is one of the best quarterbacks in the country and if they can dominate the rest of the Big Ten, they have a legitimate chance to compete with the other title contenders," said Lappin.
With Georgia and Alabama being the overwhelming favorites to return to the National Championship game, will a new team emerge and try to steal the trophy?
Leave a Comment
About the Contributor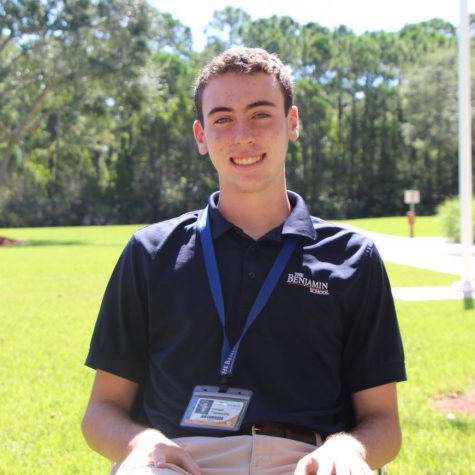 Joey Tomassetti, Managing Editor
Joey is a junior and is going into his second year in the Pharcyde. He is the Managing Editor of the paper. In his free time, he enjoys playing basketball,...