Freshmen Got Talent Show Wows Seniors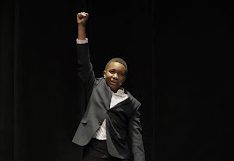 On Wed. Oct. 12, the freshman class hosted local senior citizens in Benjamin Hall after the PSAT. There was a wide variety of performances ranging from freshmen showcasing their talents to the Diamondettes performing one of their ensembles.
Dean of the Freshman Class, Mrs. Amanda Pierman, organized the event and made sure to have plenty of treats and tea in the Benjamin Hall lobby for the senior guests. There were also many freshmen who did not perform but rather engaged in conversations with the guests during their time in the lobby.
"When they first arrived, we had a welcoming committee that held the door for our guests, and then they were escorted to their tables where they talked to other freshmen while being served tea, food, coffee, and many other amenities. After Freshmen Got Talent I received letters saying how much they appreciated the respect and politeness demonstrated by the students," said Mrs. Pierman.
Freshman R.J. Pierman, the organizer's son, was one of the performers who played the piano; to make sure he was well prepared, he made sure to set up a practice routine.
"I made sure to play the song multiple times before my performance. I liked that I was able to share my talent with older generations. It was a fun experience because it was nothing like the performances I offered in middle school," said Pierman.
Another pianist, freshman Alina Zheng, played the song "Nocturn," focusing mostly on her rhythm while on stage. Her performance was amazing and received a loud round of applause from the audience when she was finished.
"I felt the senior citizens gave me pressure during my performance and even made me a little scared, but I made sure to try my best and give them my best performance possible," said Zheng.
Mrs. Pierman believes the performances made the senior citizens' week as they do not get to have many experiences like this in their everyday lives. 
"The senior citizens loved it so much. I was stopped by many of them to tell me how professional it was and how much talent the freshmen had. They even said many of the performers should already be on Broadway," said Mrs. Piermnan.
Another freshman, Ishe Makoni, sang "I'm Still Standing," by Elton John which debuted in 1983. He believes the song would inspire many in the audience. 
"My performance was fun since I felt like I was doing a good deed, it made me feel good in my heart. Although I did have to practice a lot in the mirror to get the lyrics right," said Makoni.
Overall, Freshmen Got Talent was a great way to integrate the freshman into performing for a live audience that is not just their peers. Not only were the performances by all the students great, but the effect they had on the audience was even better.
Leave a Comment
About the Contributor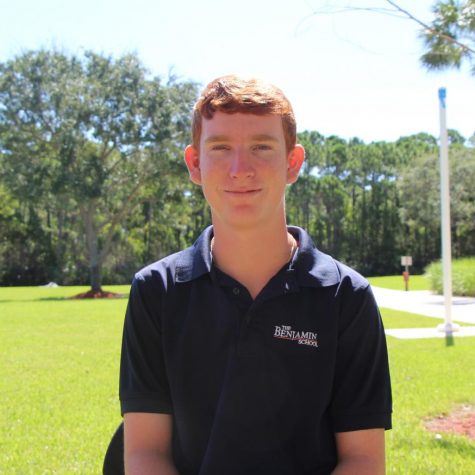 Matt Marasco, Sports Editor
Matthew Marasco, a staff writer for The Pharcyde. Now in his second year of The Pharcyde as a sophomore has attended Benjamin since Kindergarten. He likes...