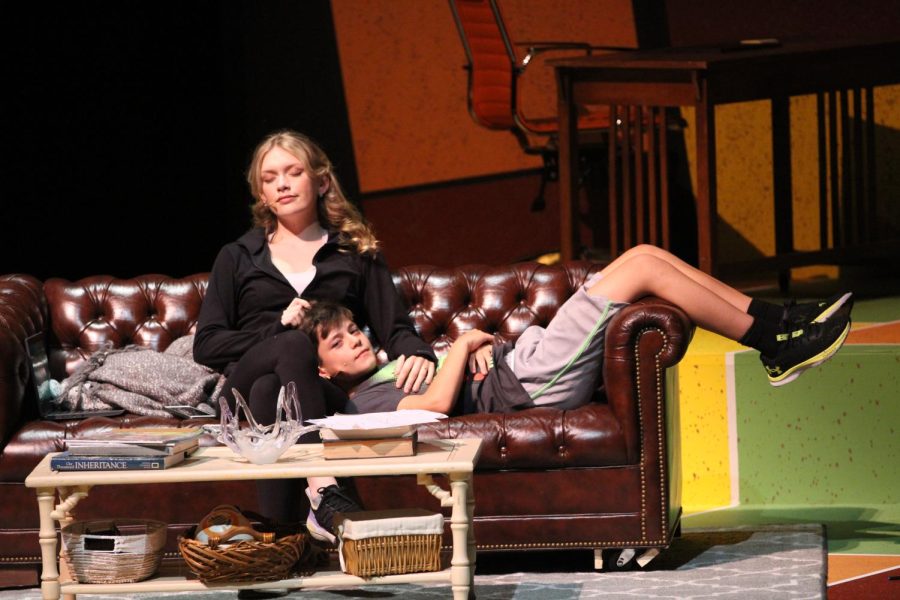 Cappie's Critic Paul Reviews Production
This endearing, emotional, gratifying- wait what was I talking about? Sorry I got distracted. Oh right! The Benjamin school's production of "Distracted" was touching, effusive, and absolutely heartwarming.
First premiering at the Mark Taper Forum in 2007, "Distracted," written by Lisa Loomer follows the story of two parents who have to deal with the hardships and obstacles when their nine year old son is diagnosed with Attention Deficit Disorder. This story displays the emotional and physical struggles of mental disorders and how it affects everyone in different ways. With both comedic and dramatic scenes, this play is educational and informative for all.
The role of Mama was played by Katherine Rodgers. Rodgers absolutely captivated the audience with her acting which was engaging and thrilling to watch. Rodger's progression throughout the show was enthralling and deeply added to the realism of her emotions. Alongside Rodgers was David Frear, who played Dad. Both Rodgers and Frear had exceptional chemistry and their choices excelled throughout the entire show. Frear's range and vulnerability was riveting and his characterization was exceptional.
Sage Sorenson who played Vera and Dr. Daniela Broder soared on the stage with her commitment to both her characters and her choices of distinction between the two parts. Sorenson's ability to transform from scene to scene was extremely commendable. Another standout actor was Arianna Ferry who played Natalie and Sherry. Ferry's emotions and understanding of her role as Natalie was flawless and compelling to watch.
The entire cast definitely showcased their abilities and understood the message of the show. While some lines were fumbled, actors consistently picked them up with emotion and physical movement. The actors' contrast between comedic and dramatic tones throughout the show was evident, natural, and instinctive.
Stage management for this production deserves a huge round of applause for their commitment and dedication to the show. All the light and sound cues were smooth and always on point. The entire crew came together despite being unable to rehearse due to weather conditions.
Audience members roared with applause following The Benjamin Schools' marvelous, stunning, and exhilarating performance of "Distracted".