Hobus: Xan Blount, Class of 2024
My first on-stage musical solo was for the 25th Annual Putnam County Spelling Bee. 
When playing Marcy Park, my entire character was being an overachiever to make others proud because she was raised going to a Catholic school. My solo was called "I Speak Six Languages." Within the solo, there was an entire part where I spoke six different languages. Throughout the entire piece, while I sang I also had to perform different tricks. 
Prepping for the show I had to learn how to twirl a baton and how to dance with a ribbon stick. Leading up to the opening show I was really nervous because, on top of all the vocal work I had to do and singing, I had to nail all these skills as well. To learn my solo I came in for a two-hour rehearsal with Mrs. Salivar during Spring Break. I only had a handful of time to actually rehearse my solo with everyone else that contributed to it before the real show which was difficult because they were a lot of moving parts so it was challenging for me to know how it would be for the final show. With the amazing support from the rest of my cast and our music director, I was able to go out and perform a really complex solo really well. 
Leave a Comment
About the Contributor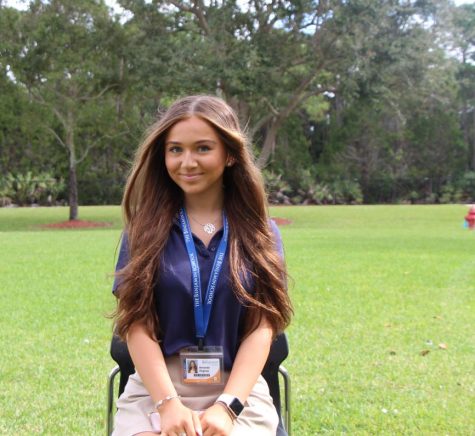 Amanda Duguay, Staff Writer
Amanda Duguay is a staff writer for The Pharcyde. She joined the Benjamin School this year and is a junior. She enjoys writing about sports and entertainment.