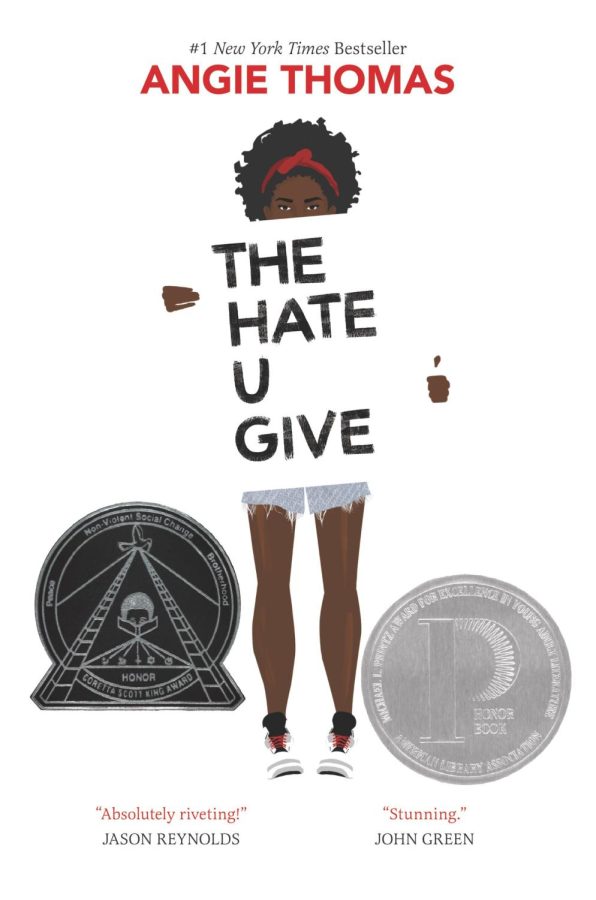 The Hate U Give
Angie Thomas's 2017 young adult novel, The Hate U Give, was  Thomas's debut novel and is a breathtaking ode to the Black Lives Matter crisis. What started as a short story written in college in response to Oscar Grant's police shooting, soon became an incredible tale that topped the New York Times Bestseller list for 50 weeks in a row! The story follows Starr Carter, a 16-year-old Black girl from a poor neighbourhood who attends a predominately white private school in an affluent part of town. After witnessing a white police officer murder her childhood friend, Khalil, Starr becomes embroiled in a national news story. 
This novel left me absolutely speechless. I could not put it down. It is a raw look at the pure injustice occurring today against Black communities. The book covers the more unexplored parts of society in this day and age and exposes the pain that a devastating event – such as Khalil's death – cannot only deeply affect people those closest to the victim, but more of the aftermath, and how those who have endured similar experiences can see themselves in the character's shoes. The characters were the most substantial part of the book. Each of Starr's family member's outlook and attitudes toward life, contrast each other to formulate a profound perspective. Starr's mother, Lisa, was always a lifeline in her daughter's life and helped her overcome the pain she was enduring, as she could relate to her daughter. Starr's father, Maverick, viewed the world in black and white, where you were either the enforcement or at the hands of it. Yet, her brother, Seven, usually has a positive and childish outlook on life. Though near the end, he comes to see the world more like his father, he has to remain strong and supportive for his family. 
Overall, the book harps on the important message of always speaking out against injustice and rallying for change. It is a truly crucial message to promote during this time when the world is attempting to overcome past injustices. If enjoy this read, Dear Martin, by Nic Stone, has received tremendous reviews by Angie Thomas herself. The novel shares the legacy of Martin Luther King Jr. and the unending friction of prejudice.