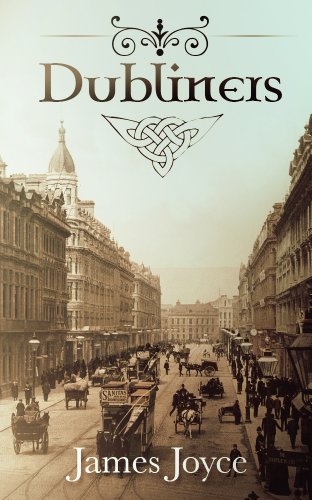 Dubliners
James Joyce's Dubliners is an excellent collection of short stories centered around his hometown of Dublin. Dubliners is wonderful in its portrayal of a stagnant and mundane urban life, and unlike many of his other works, like Finnegan's Wake or A Portrait of the Artist as a Young Man, James' writing style is much more grounded in this collection of short stories, which helps to offer a window into the lives of these rich and unique characters. Many of the stories revolve around a set of characters and their lives in the city. The throughlines through these seemingly unrelated stories are the themes of death, paralysis, and corruption.
One of my favorite short stories is "A Painful Case", which is about an old man and his stagnant, boring life. The old man eventually meets and befriends a woman who brings some energy to his life. However, he becomes confused and believes that she thinks his acts of companionship are actually romantic advances. He cuts off his friendship with her, and four years later, he finds out that she had died. Miserable and lonely he realizes while watching a couple that in his desire for constants and stagnation, he has pushed away the only love he had in his life. Many of the other stories revolve around similar examples of decision paralysis and a want to keep the status quo. Another example of this desire for predictability and status quo is another short story, "Eveline", in which a young woman is torn between her desire to remain home with her family and her desire to escape with her lover far away. In the end, she chooses to remain home and ignore her lover, motionless and emotionless.
The final short story, "The Dead", brings these themes together masterfully in a story that is so long it is hard to consider it a short story at all and is splendid in its execution of it. Through these tales of ordinary people and their woes with their mundane life, Joyce weaves a sad and decaying tapestry of this stagnant Dublin life.