HOBUS: Maddy Barakett, Class of 2025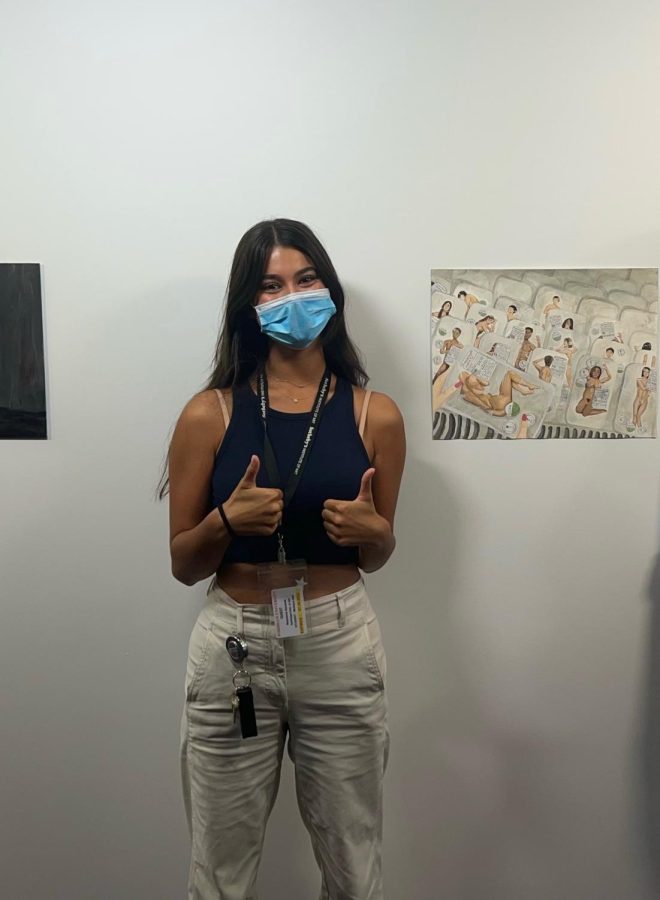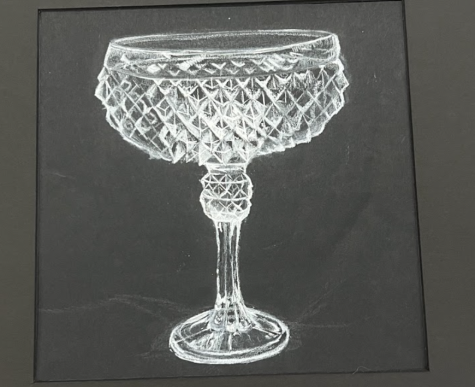 My favorite art piece I created this year has to be the cup I drew for the Transparency, Value, Contrast, and Unity project. I used a white colored pencil on black 7.5/8 paper to create this piece. This was very unlike my usual art style and I was very satisfied with the final product.
Using colored pencil, especially only one shade, was very out of my comfort. At first, I chose a more simple piece of glassware as my reference. Since I didn't have much experience with anything like this, I was too nervous to choose one of the more detailed glasses. Once I finished my original final, I was super discontent with the drawing.
Mrs. Clark encouraged me to pick a more complicated reference and encouraged me to take the challenge and do better. The second time around, I took the challenge of choosing the glass that most intimidated me. I made sure to be very methodical with my use of contrast and value. Finally, when I finished this time around I was very proud. I had created something that was not only difficult and detailed, I also created something I didn't know I was capable of.
Leave a Comment
About the Contributor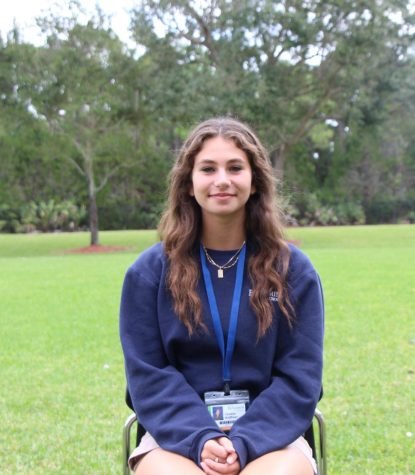 Caroline Groffman, Staff Writer
Caroline Groffman is a new writer on The Pharcyde. She is a freshman who has been at Benjamin since Kindergarten. Caroline loves going to the beach and...