Attention Must Be Paid: Diversity Council Focuses Gaze On Black History Month
The celebration of Black History Month is an important part of the Upper School every February.
Co-Vice President and junior Nandini Patel details some of the activities the Diversity Council has planned for Black History Month.
"Currently, our agenda consists of a few assemblies, some sweet treats, grade v. grade jeopardy, an HBCU expo, and possibly events planned with local black artists," said Nandini.
Patel stresses the importance of learning about Black history, beyond the traditional lessons regarding Dr. Martin Luther King Jr. and Ms. Rosa Parks.
"In America specifically, African-Americans have a unique and difficult history, much of it is not nearly as recognized as white-American history. Black History Month is usually overlooked and underappreciated because it focuses on the past. This year, the Diversity Council hopes to bring awareness to modern-day Black figures to show that Black History Month isn't just about history, it's also about the present," explained Patel.
Patel and her Co-Vice President and senior Arianna Ferry are in charge of organizing activities to promote the inclusivity of communities within the Upper School. She discusses some of the Diversity Council's objectives for Black History Month.
"For this month's events, we wanted to include the students as much as possible so that it won't seem like another assembly that repeated facts about Black History that they have already heard before. Our goal for this month is to celebrate Black History modernly by having events like Jeopardy or having the band play music by celebrated Black artists," said Ferry.
"I think that for students to actively participate and recognize the meaning of this month, we need to create activities that facilitate that. That's why Nandini and I wanted to have facts about modern Black artists or activists that many people are interested in right now," added Ferry.
Ferry also mentions why it is important that we celebrate Black History Month at the Upper School.
"I believe that the importance of celebrating Black History Month is to celebrate a largely affluent community that is not really recognized in a school like ours. This is similar to when we organized the event for Hispanic Heritage Month. I believe that it is necessary to celebrate these months and recognize the historical figures around them because students should be informed about the cultures around them," said Ferry.
The purpose of the Diversity Council is to create a community of students that promotes the idea that there are many complex and interesting cultures outside of our school's bubble. The Upper School cannot wait to see what the Diversity Council has planned for this year's Black History Month.
Leave a Comment
About the Contributor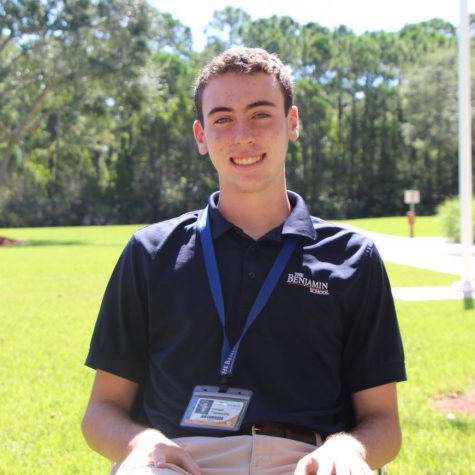 Joey Tomassetti, Managing Editor
Joey is a junior and is going into his second year in the Pharcyde. He is the Managing Editor of the paper. In his free time, he enjoys playing basketball,...