Girls Soccer Shows No Mercy in the Playoffs
The Girls Varsity Soccer Team has been doing phenomenal this year as expected. They have so far been undefeated. On Feb. 7, the team won the regional quarter final against Trinity Prep. The team won by the mercy rule against Trinity Prep 8-0. Overall, they dominated the whole game. They have been working hard to extend their season as long as they possibly can and it has showed on the field.
Freshman Sofia Balistreri has goals that she wants to reach for this season and also in future years. 
"Our main goal for this year and every year is to make states. I don't think we are super prepared for states yet. There is definitely some work to be done to fix a lot of our mistakes, but overall, I think that we are doing very well," said Balistreri."We are undefeated this year, and we have only been scored on once in one game, which is really good." 
The team has been able to keep a nearly clean sheet all season due to their lockdown defense. Senior Cameryn Grissman plays center back for the team. 
"I think that our season is going really well. We haven't lost, and we've only gotten scored on once, which is really good and also a good sign that we are doing really well," said Grissman. 
Grissman also believes that the young talent will help them in the playoffs.
"This year we have a lot of young talent, which will definitely help the team progress in the next few years. I feel like everyone on our team has also built a good connection with each other. We are all very close and have built friendships. The coaches have helped with this by trying to make our practices a little more fun, even though it's a varsity sport."
Freshman Iris Hoffman credits the coaches for helping them get better every day in practice. 
"I think that our Coach (Hillary) is super determined, wants us to go to states, and really cares about each and every one of us. She sometimes gets upset when we are not doing well in practice, but it helps us play better for our games," said Hoffman
The team will be preparing to compete in regionals and hopefully states. Balistreri really speaks for the whole team when she says, "We are definitely going to win states this year." We wish them the best of luck in their postseason run.
Leave a Comment
About the Contributors
Alex Perkins, Staff Writer
Alexander Perkins is a freshman and staff writer for The Pharcyde. He was formerly an editor for The Neersyde and is glad that he is given the opportunity...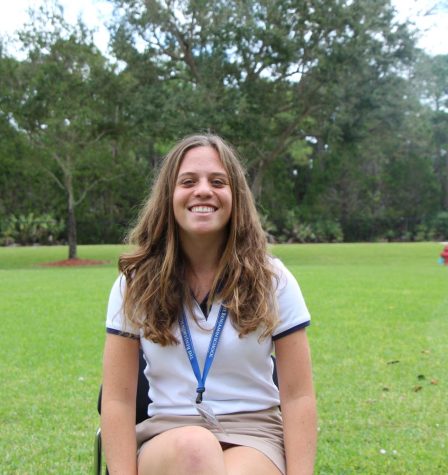 Chase Zur, Staff Writer
Chase Zur is a freshmen and this is her first semester in The Pharcyde. Chase has attended The Benjamin School since WOW and is excited to be in the Upper...