From Tip Off To Throw Down: Lady Bucs Ready For Post Season Success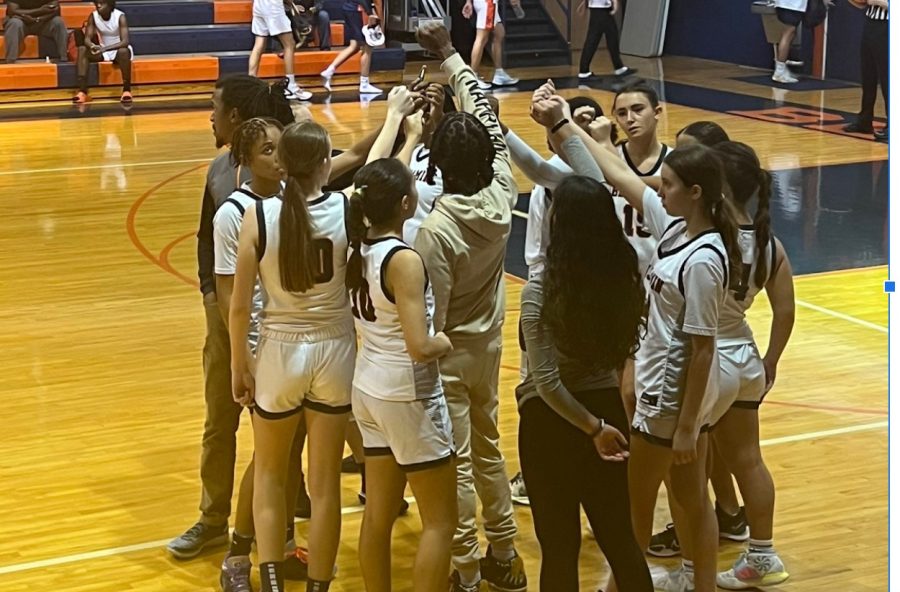 With a record of 13-7 in the regular season, The Benjamin varsity girls basketball team is headed to the playoffs led by Seniors Taylor Blackshear and Ingrid Corpus as well as Head Coach Willie Shelton.
Senior Captain Taylor Blackshear is currently averaging 19.8 points per game along with 11.5 rebounds and 5 assists per game. Led by Blackshear, the  girls' basketball team has had a great season up to this point and is looking forward to trying to bring a title home
"I think playoffs are going to put up a fight but I personally don't think any team matches up well against us. I think we will surpass the goals we have set, as a team and individually," said Blackshear. 
The team believes strongly in a "team before self" mentality which they credit to the chemistry built between themselves during the season. As the team has a young core, they made sure to find everyone's role throughout their season, which has helped them to be an unselfish team and work to each player's strengths.
"We are definitely working very well as a team, bringing the energy to practice and to every game, making sure everyone is on top of their game. We can work on team bonding outside of school just to have a stronger overall relationship and not just a basketball relationship," said junior Zariah Hands.
Although Blackshear believes the team is playing great overall, she also thinks there are a few areas they could improve on before the district tournament.
"We could do better with getting rebounds, we allow teams to get second and third chance points because we don't rebound as we should, but we are pushing the floor really well and taking advantage of teams when they mess up," said Blackshear.
Head Coach Willie Shelton has been coaching the team well for many years now. Although he has won the district championship, this team gives him the opportunity to compete for a state championship.
The team uses a strategy that consists of pressing in the opposing offense's front court, and spreading the ball when they are on offense. Their defensive strategy has led to the team averaging an astonishing ten steals per game. These strategies have unleashed a powerful offensive and defensive team truly capable of winning a state championship.
Along with their performance on the court, the team also credits the constant support from the faculty and the boys football and basketball teams for always supporting them during their games. As some playoff games will be hosted at Benjamin, the team hopes for more students to come fill the stands during their games.
As the district tournament nears, we wish the girls basketball team the best as they look to compete for the championship.
Leave a Comment