Yale Model UN Trip Teaches Students Dipolacy, International Relations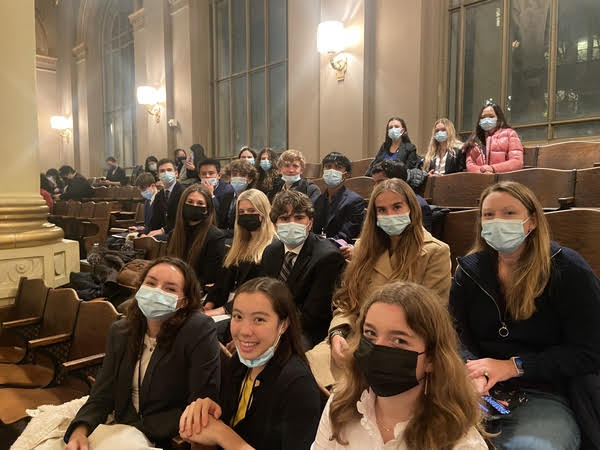 On Jan. 19, nineteen members of the Yale Model United Nations club embarked on a journey to Yale University in New Haven, Connecticut. Yale Model UN is an educational simulation in which students learn about international relations, politics, and diplomacy. Students from all around the world journey to New Haven to engage in thriving conversations with their peers.
Student members were assigned a committee about which they had to write a position paper prior to the trip. At Yale, they engaged in committee sessions with people from other schools all over the country and even abroad. In these sessions, they would discuss and debate topics of interest from the viewpoint of their respective country.
Not only did students learn about important current affairs through their valuable committee sessions, but they were also able to explore the Yale campus, see attractions in New Haven, and meet a multitude of new people from around the world. 
"My favorite part of the trip was getting to meet people from all over the globe and different parts of the US," said sophomore Vaibhav Kartik. 
Many more enjoyed meeting new people, and some have even said that they believe they might keep these acquaintances for time to come. People had many opportunities to form friendships in and outside of the committee sessions. One opportunity was the YMUN dance. In celebration of YMUN, Yale decided to throw a dance for those participating. Members said this was an aspect of the experience that they greatly enjoyed. The dance helped show bonding between people of many nationalities and show the true meaning of the YMUN conference.
Though fun and exciting, the trip and preparation took an abundance of focus, commitment, and devotion in order to put together a successful paper and to be able to contribute valuable information and suggestions during the sessions.
"Researching and knowing a lot about your country and committee was a lot of work, and the position paper took a while," said freshman RJ Pierman. 
Yale Model UN certainly requires a lot of effort, but students handled the work and pressure exceptionally well. Working many hours a week to finalize and perfect their papers, they did amazing at the Ivy League school and truly honored themselves. Their determination and excitement for the trip was truly admirable.
Each student devoted a lot of effort towards his or her committee, and teacher-chaperones, Dean of Academics Mrs. Caroline Guzman and Social Studies Chair Mrs. Sara Misselhorn made sure the trip ran safely and smoothly. Overall, the journey to Yale seemed to have been universally enjoyable, as the students got a very unique experience, and found themselves excited to explore Yale and all of the libraries, buildings, and scenery. 
Many students were provided with a unique opportunity and one that they have never had the chance to experience. Although the preparation, travel, and work when there may have been difficult, the students made it all worth it. Congratulations to all of the students and teachers who worked hard and diligently to enjoy the event.
Leave a Comment
About the Contributor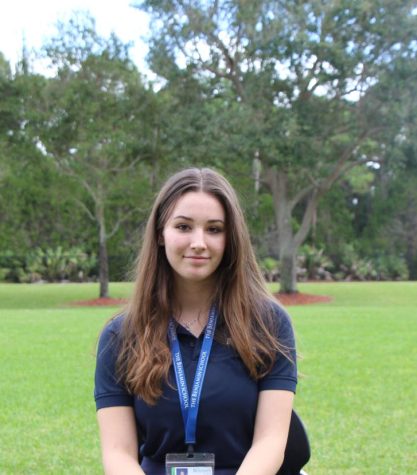 Sage Ponchock, Staff Writer
Sage Ponchock is a staff writer for The Pharcyde. As a freshman, she is beginning her first semester in expository writing. Sage has been at the Benjamin...