Knives Out Sequel Full of Suspense and Plot Twists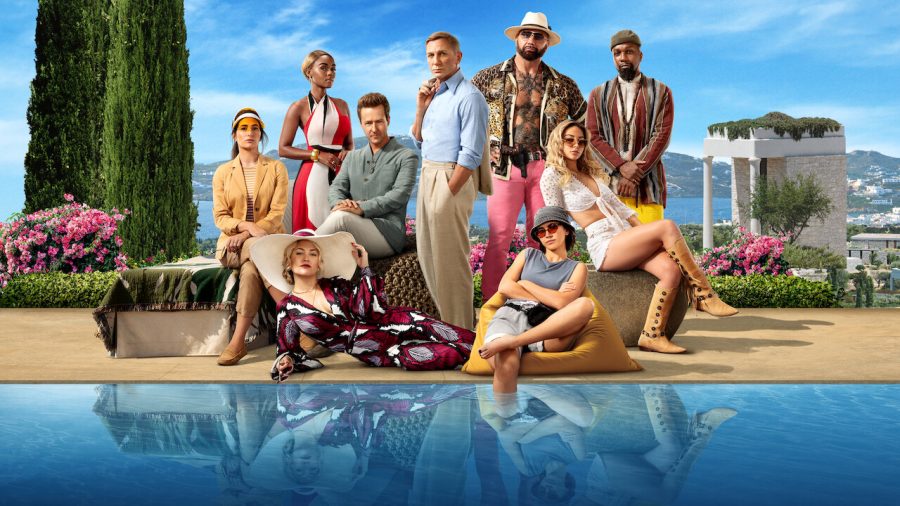 Glass Onion: A Knives Out Mystery is a thrilling and captivating sequel to the 2019 blockbuster original. It was released on Sept. 10, 2022. Movie director Rian Johnson has outdone himself with a well-crafted plot line that has even more mystery and is packed with an outstanding cast. The movie also came with plenty of twists and turns. Edward Norton plays tech billionaire Miles Bron, who invites five of his close friends to his luxurious private island estate for a weekend of puzzles and games. However, when one of the friends is murdered, it's up to detective Benoit Blanc played by Daniel Craig to solve the case.
The movie is filled with moments of tension and suspense, as Blanc's investigation leads him down some unexpected paths. Johnson's clever writing keeps the audience guessing and perplexed until the very end. Janelle Monae plays Cassandra (Andi) Brand, who is posing as her identical twin sister and Miles' former partner. In the past, all of Andi's friends had turned against her. The character, Cassandra/Andi, has many good quality traits, such as determination, strength, and resilience. These character traits invoke emotion in the audience. I, towards the end, got attached to the character. Monae's role in the movie is vital to the story as it unfolds.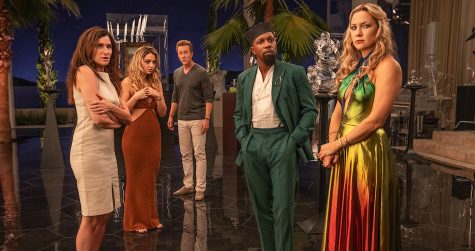 The production design, cinematography, and setting in general are also noteworthy. The gorgeous island mansion really adds to the atmosphere of the movie. Not only that, but the fact they are sort of secluded on the island is also very important to the plot. 
Overall, I thought that the movie was very good. At first, I was very confused, but as the movie progressed, it opened up my eyes to the solution to the mystery. The main reason that I really liked this movie is because it really made the audience think. Throughout the whole movie, I was trying to solve the mystery myself, and it made the watch a really good experience.
All in all, Glass Onion: A Knives Out Mystery is an excellent sequel, managing to match and even improve upon the original. The movie is a delightful mix of suspense, comedy, and satire that provides plenty of entertainment and food for thought. It's definitely worth a watch.
Leave a Comment
About the Contributor
Alex Perkins, Staff Writer
Alexander Perkins is a freshman and staff writer for The Pharcyde. He was formerly an editor for The Neersyde and is glad that he is given the opportunity...