26 Years Later, Matilda Returns to the Big Screen
On Dec. 25th, 2022, Matilda the Musical was released to Netflix. After winning five Tony Awards back in 2013, the Broadway show has now hit the big screen with a movie-musical adaptation.
The musical is based on Roald Dahl's 1988 novel, not the 1996 film starring Mara Wilson. Matilda the Musical stars 13-year-old Alisha Weir. The story follows Matilda, born to awful parents, who discovers she has a superpower that can help put an end to her horrifically mean school principal, Miss Trunchbull. She finds happiness in the end with her sweet teacher, correspondingly named Miss Honey.
According to rottentomatoes.com, the critics are impressed with how, "Matilda the Musical brings the classic story back to the screen with a delightful Emma Thompson (Miss Trunchbull), dazzling dancing, and a suitably irascible take on the source material." 
Also according to rottentomatoes.com, the audience says, "Some viewers will still prefer the first film adaptation, but with catchy songs and impressive choreography, Matilda the Musical is plenty of fun in its own right."
Overall, the film received a 92% rotten tomatoes rating, which is very good. It also received a 74% audience rating, which equates to an average of 3.8 stars out of five.
Aaron Neuwirth from We Live Entertainment says, "This musical is about just as good as the previous adaptation. Nothing revolutionary, but it works as a fun (if a bit long) coming-of-age-tale."
Carla Hay from Culture Mix says, "It's a mixture of 1980s gaudiness and traditional British theater that mostly works well, but some viewers will be put off by the shrill aspects of this musical. Lashana Lynch's performance as Miss Honey is a delightful standout."
Alex Maidy from JoBlo's Movies Network says, "For Emma Thompson's performance alone, Matilda the Musical is worth the investment, but you will still appreciate the songs and execution of this classic story."
The Pharcyde agrees with the rottentomatoes.com rating, and will give a similar rating of four stars out of five to Matilda the Musical. It is a very well-done film, consisting of a great display of singing and dancing talent, but it is not surprising that most people prefer the 1996 classic.
Leave a Comment
About the Writer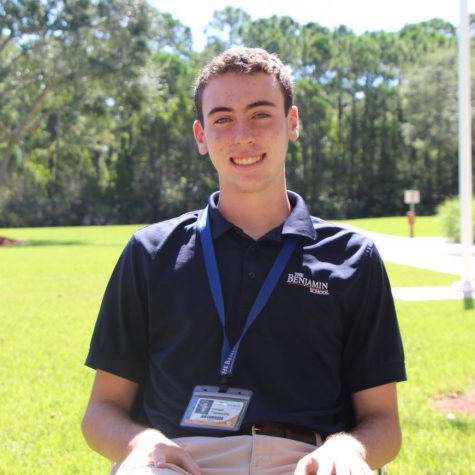 Joey Tomassetti, Managing Editor
Joey is a junior and is going into his second year in the Pharcyde. He is the Managing Editor of the paper. In his free time, he enjoys playing basketball,...