The East Coast Is Missing Out: In-N-Out vs. Five Guys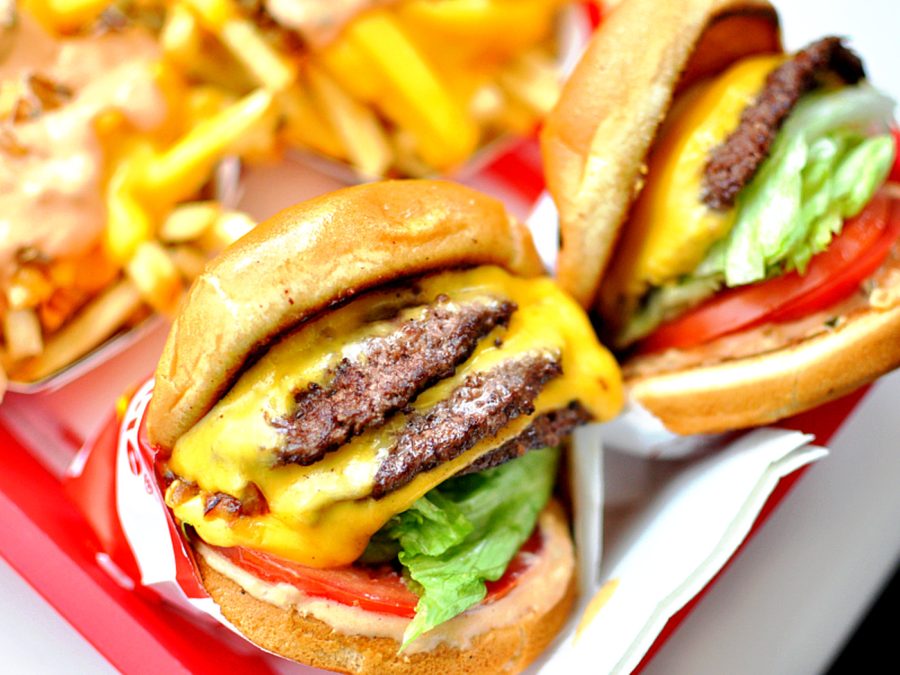 In-N-Out Burger is a western-American regional restaurant located in California, Texas, Arizona, Nevada, Utah, Colorado, and Oregon. The restaurant is spreading to Idaho and Tennessee in the upcoming years. The headquarters of In-N-Out burger is located in California.
When I ate at In-N-Out Burger, I ordered the double double meal that came with a double cheeseburger, fries, and a medium (22-ounce) drink. The double cheeseburger consisted of a toasted bun, two slices of American cheese, two beef patties, onions, lettuce, tomatoes, and a special sauce that has been unchanged since 1948. The fries had a perfect amount of salt and were dipped in the special sauce. For my medium drink, I chose sprite which was refillable. The burger was fresh off the grill and had an abundance of flavors with an added touch of the special sauce.
A more local restaurant that is spread out throughout the United States is Five Guys. It has a location in almost every state except Alaska. Florida has the second most amount of Five Guys restaurants in the country. Five Guys is not a regional restaurant like In-N-Out Burger, but the fast food chain's headquarters are located in Virginia.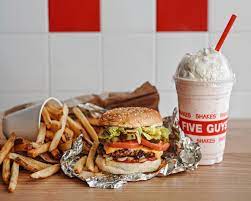 When I went to Five Guys, I ordered almost the same meal as I did at In-N-Out burger. I ordered a double cheeseburger with medium fries and a medium drink. The toppings for the burger were a toasted sesame bun, two slices of American cheese, two beef patties, onions, lettuce, tomatoes, and ketchup. A downside is that there is no sauce that is specialized by Five Guys like the spread that In-N-Out has. There are only ketchup, mustard, and other regular condiments like relish. The fries were a little soggy and salty which made the meal not as enjoyable. I ordered a sprite for my drink to keep it the same as my meal at In-N-Out. 
Both burgers were made quickly and fresh, but In-N-Out was overall better because it was fresher and more flavorful. The fries at In-N-Out were much better than the fries at Five Guys because the fries at Five Guys were soggy and salty. There was no difference in the drinks, but In-N-Out is much cheaper. 
Overall, In-N-Out was a much better meal than Five Guys. It is too bad that there are no locations of In-N-Out on the East Coast since my experience eating there in Las Vegas was much better than any meal I have eaten from Five Guys in this area. It would certainly be a welcome addition to Palm Beach County.
Leave a Comment
About the Contributor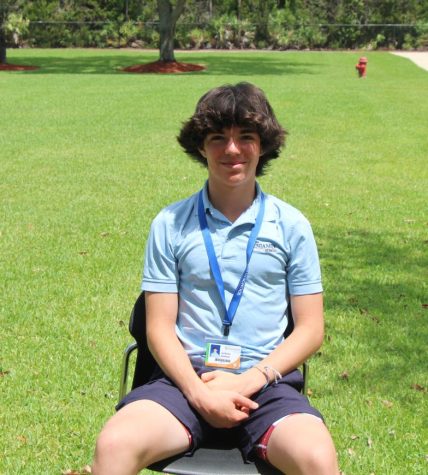 Jackson Zentner, Staff Writer
Jackson Zentner is a freshman and staff writer of The Pharcyde. He has been going to the Benjamin School since kindergarten. He enjoys sports and writing...