Boys Soccer Bow Out in Regional Semifinals
The Benjamin boys soccer team has been very successful this season and has managed to squeak out wins even if they are down. They made it all the way to the regional quarterfinals while having a young roster.
On Feb. 8, the boys soccer team lost in a tough match against Taylor Prep 1-0. It was a tough loss after a penalty shootout win in the district finals the week before.
Ford Cash, a sophomore starter on the team, scored a key goal in the district finals to get the team the district championship.
"Individually, I just want to be the best player I can be, as a team, I'd like us to at least make it to where we were last year in the state final four" says Cash.
The team has many skilled underclassmen including Gavin Venoff who plays a lot even though he is a freshman.
"We should've played a lot better in the second half. We dominated possession but we needed more shots. It was a really great game though" adds Venoff.
Many improvements throughout the past months have been made and have strengthened the team considerably.
Junior Luciano Curioni believes that the coaches have helped him become a better player throughout the season. During their everyday practices, skill-building is a priority for their training and preparation for potential plays during a game.
"So far this season, I've accomplished having better ball movement and moving up the ball as well. I also learned how to play better one-two's with my teammates because I would be a little slow and not be aware of who I would play the ball to." 
Senior, Luke Egizio holds great responsibility over the team. He has seen different players come and go throughout his four years playing varsity soccer. 
"When I was a freshman and a sophomore, we were not as good. We only went to district semifinals. Even though we made an awesome run last year to State Semis, we've never started out as strong as this year. We have all overall improved on playing as a team and not doing selfish and individual endeavors" mentions Egizio.
Even though the season ended in the regional quarterfinals, the team managed to take home a district championship. The team will enter next season with high hopes as many underclassmen will stay on the team.
Leave a Comment
About the Contributor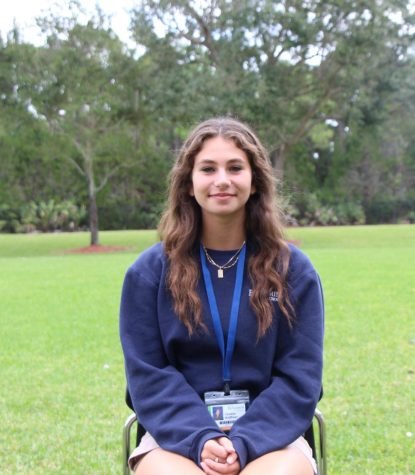 Caroline Groffman, Staff Writer
Caroline Groffman is a new writer on The Pharcyde. She is a freshman who has been at Benjamin since Kindergarten. Caroline loves going to the beach and...