Goat Talk: with the All Time Greats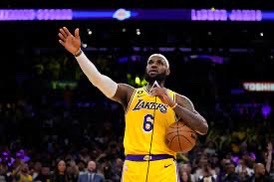 LeBron James:
On Tuesday, Feb. 7th LeBron James, arguably the best NBA player of all time, passed legendary center, Kareem Abdul Jabbar for the all-time points record. Jabbar formerly held the record with 38,387 points but after LeBron 38 point performance against the Thunder, he now holds the record with 38,390 points.
LeBron credits the passing of the record to his family, friends, coaches, and teammates. He adds that he would've never dreamt of such an accomplishment, "This is something I've always dreamed of," said LeBron James in his post-record speech.
James has had a legendary career with many accomplishments including MVPs, Finals MVPs, and multiple championships. There is no doubt that LeBron is a top-two player of all time that has truly left a mark on the game of basketball. As LeBron continues to succeed, there is no telling what other records he will surpass. After the regular season ends in early January, NFL teams quickly shift their focus to the offseason and prepare their teams for the draft and the following season. This offseason will feature many notable players and coaches being traded or signing with a new group.
Tom Brady:
On Feb. 1, NFL legend Tom Brady announced his retirement. Brady won seven rings throughout his illustrious career, six of which came with the New England Patriots and one with the Tampa Bay Buccaneers. Also the all-time leader in passing yards with 89,214 and passing touchdowns with 649, Brady is widely regarded as the greatest football player ever. He announced his retirement on the same date last year, but months later, he decided to return to the game of football for what could be his final season. The Bucs had a rather lackluster season in Brady's final year at the helm, finishing 8-9 and bowing out in the Wild Card Round in an embarrassing 31-14 loss to the Dallas Cowboys. Regardless of how his last dance ended, Brady's career won't be remembered for such. There's no doubt that upon reflecting on Brady's incredible career, it will be remembered for being the greatest of all time.
Leave a Comment
About the Contributor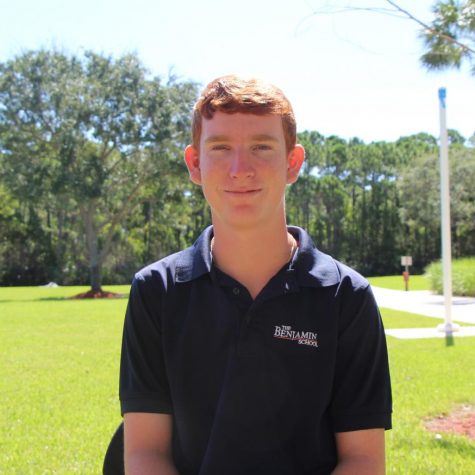 Matt Marasco, Sports Editor
Matthew Marasco, a staff writer for The Pharcyde. Now in his second year of The Pharcyde as a sophomore has attended Benjamin since Kindergarten. He likes...