Easter, Fun Times Roll Around Once Again
Easter is the celebration of the resurrection of Jesus Christ in the Christian Church. Many Benjamin families celebrate the holiday with a wide variety of festivities.
The Walsh family celebrates Easter as a family by starting the day by going to church.
"We go to church and then we go out to a nice brunch. After brunch we go home and spend quality time together and do a small easter egg hunt for my little sister," said freshman Nickie Walsh.
Many Benjamin students are excited to have the four-day weekend including junior Reef Carroll.
"I hope there's good weather on Easter weekend. I hope I can get out in the boat and spend some time with my friends and family. If the weather is not good, I'll end up going to the gym a lot more," said Carroll.
Two religious customs, coloring hard-boiled eggs and hiding plastic eggs with candies and surprises inside come with the holiday break. Some students, including …, enjoy easter egg hunts with their families.
Teachers also enjoy the Easter break as it gives them a chance to celebrate their religion with their families as well as relax over the four-day weekend.
" I have been celebrating easter since I was a child. My family always dresses up and goes to mass which we follow up by having brunch. Now that I have children we do Easter baskets filled with candies and bunnies. We also make sure to talk about the excitement around Jesus's resurrection and how Easter is a celebration of new life. Lastly, we do neighborhood egg hunts and an inside-colored egg hunt that the Easter Bunny organizes," said English teacher Mrs. Suzanne McCambridge.
Although Easter brings happiness to all, it also marks the end of the Lenten season in the Christian Church. This is a celebration for many as they can either return to doing what they gave up for lent or continue if they believe it benefits them. Easter also commemorates Jesus Christ for giving up his life for the sins of his people.
The Pharcyde wishes everyone a happy Easter break as they spend time with their family and friends.
Leave a Comment
About the Contributor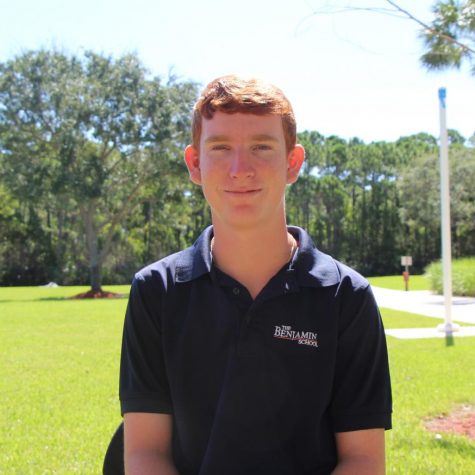 Matt Marasco, Senior Editor
Matthew Marasco, a staff writer for The Pharcyde. Now in his second year of The Pharcyde as a sophomore has attended Benjamin since Kindergarten. He likes...