Honors English for Tenth Graders Takes a New Direction as Mrs. Anderson Goes on Maternity Leave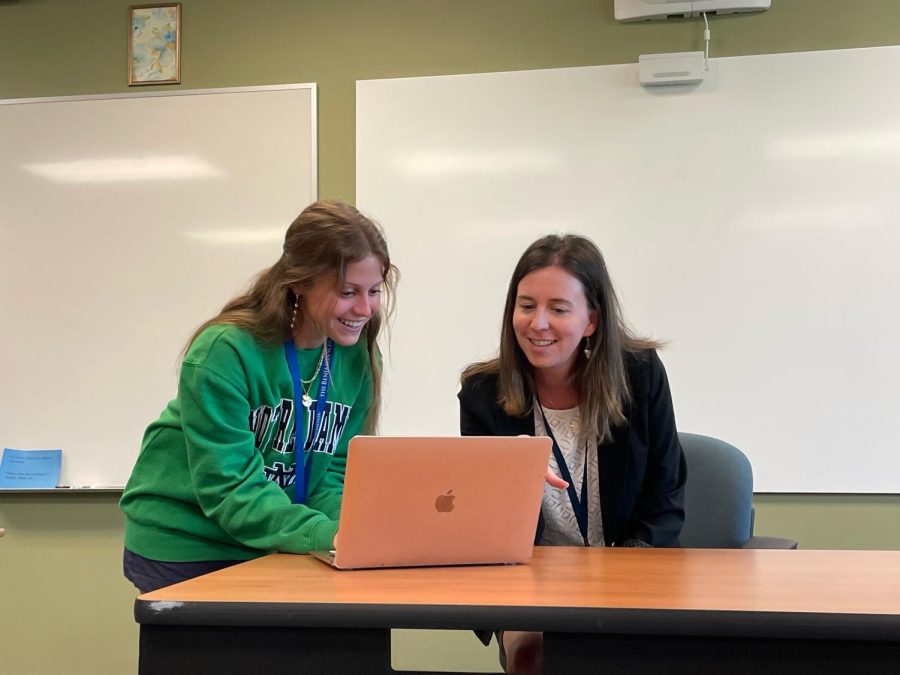 Over the past several weeks, there has been a transition made in the English Department. Mrs. Shannon Anderson, the Honors American Literature and Composition teacher, has temporarily gone on maternity leave and given birth to her new son, Ronan. The English Department looked for a perfect match to take over the classes while Mrs. Anderson is out.
Mrs. Wendler, one of the Freshman English teachers explains that "As luck would have it, she has a lot of experience with the Tenth Grade. That's really what we needed and she also has lots of experience with the texts. The ones that she did not have experience with, she stepped right in and devoted herself to trying to teach them the best that she could."
Mrs. Maggie Leshin, who recently moved to Florida from the Northeast, has stepped up to this challenging task.
Originally from New Jersey, close to Philadelphia, Mrs. Leshin taught English at the high school level for about ten years. After getting married during the summer of 2022, Mrs. Leshin's husband, Dan was asked to relocate for work; hence, Mrs. Leshin moved south.
Mrs. Leshin's father was a teacher and administrator during her childhood and greatly influenced her choice to become a teacher. She claims that "it just felt like a natural fit."
For her undergraduate degree, she went to Fairfield University, a private Jesuit school in Fairfield, Conn. and majored in English. Mrs. Leshin also had a minor in secondary education, because in Connecticut everyone has to major in their subject area as a future teacher. Later on, she received her masters in educational leadership.
Echoing the words one hopes to hear from English teacher, Mrs. Leshin explains, "Class discussions with the students when you have a class of students that really loves to talk about the book, you can spend the whole hour and a half just talking about characters and what makes the story really great."
"I have always loved reading. My parents always really encouraged it when I was growing up. I think that literature is really important no matter what field you go into, establishing a basis of ethics and morality and human condition that I think everyone needs in their development," shares Mrs. Leshin.
"Mrs. Leshin has been amazing. She fits in really well with not only the people socially in the English department but she seems to have the same philosophy, the same energy in the classroom, and overall we think that she's just been a wonderful fit." Mrs. McCambridge, another Freshman English teacher declares, "We are all going to miss her terribly when she has to leave."
While Mrs. Anderson is expected to return to campus later this spring, Mrs. Leshin's impact on the Benjamin community will surely last.
Leave a Comment
About the Contributor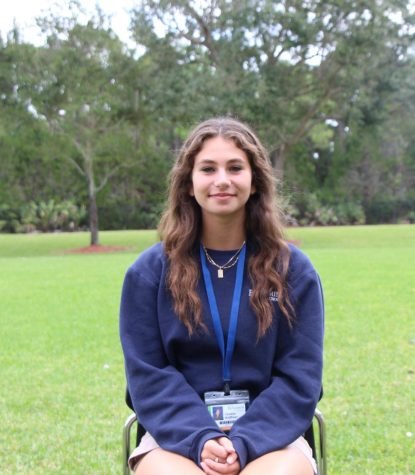 Caroline Groffman, Staff Writer
Caroline Groffman is a new writer on The Pharcyde. She is a freshman who has been at Benjamin since Kindergarten. Caroline loves going to the beach and...