Both The Boys and Girls Lacrosse Teams Have High Hopes For The State Tournament As Their Seasons Continue
The Benjamin Boys Varsity Lacrosse team has started the season with an impressive ten wins and two losses. After falling short in the state championship last season, they are looking for revenge this season.
 The team is led by senior Brady Quinn committed to Loyola, a division I school.
"My goal this season is to win a championship because it's my last season" adds Quinn.
Freshman Tatum Little has taken the spot on the team as a goaltender after not having much experience at the goaltender position.
"I haven't played goalie in almost four years, but it is not that different than being out on attack or midfield because you still have to catch the ball and have quick reflexes. It has been a pretty fun season so far and I am hoping we can take home a championship" mentions Little.
Sophomore Ford Cash has taken up a big role on the team even though he is an underclassman.
"I play defensive midfield and last year I did not play that much, but I play a lot more this year. I think we have a chance at the state title because our offense is really strong and our defense is solid. We have a lot of other sophomores on the team that show a bright future for our team" says Cash.
The boys team lost a tough matchup against defending state champions Saint Andrews. They were down by six at one point, but were able to get the game close in the second half to only a two goal deficit. The game finished 15-13 with Benjamin losing by two goals which is the same deficit when the two teams clashed in the state championship last year (9-7).
There are still many games left in the regular season which gives the team plenty of time to prepare for the playoffs.
The Benjamin Girls Varsity Lacrosse team has started out the season with a mediocre record of five wins and six losses. The team had a much better season last year with 14 wins and five losses. They lost in the second round of the playoffs to Pine Crest.
Senior Tatiana Georgas is a star player on the girls lacrosse team that can lead this team in the right direction.
"We haven't been playing well as a team which has led to problems with our team's chemistry on the field. We need more communication and strategy as a team which I think will help us get our chemistry together. This is my last season and I want to bring home a championship not just for the school, but as a senior it just feels like a good way to finish my time as a student at Benjamin" mentions Georgas.
Freshman Piper Tuohey is a young athlete on this struggling girls lacrosse team, but the youth of the team shows promise for the team next season and future seasons.
"I feel like we got unlucky this season because we have lost really close games for the most part and that has brought us down. We have not been scoring when we need to in clutch time and we haven't been stopping the other teams' attack late in the game" says Tuohey.
The Girls Varsity Lacrosse team has a chance to turn their season around, but they need to do it fast before the number of games left runs out on them.
Leave a Comment
About the Writer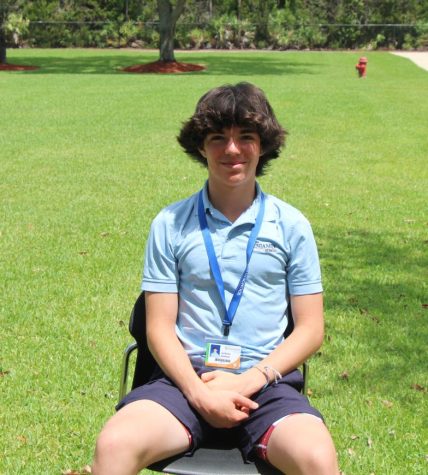 Jackson Zentner, Staff Writer
Jackson Zentner is a freshman and staff writer of The Pharcyde. He has been going to the Benjamin School since kindergarten. He enjoys sports and writing...