Sounds of Spring, Strings, and Singers Fill Benjamin Hall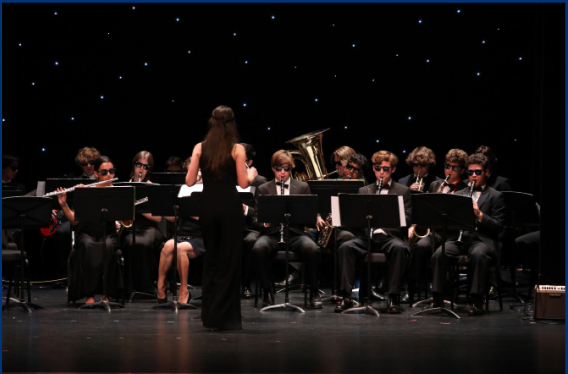 The Benjamin School's Spring Music Festival occurred at 7:00 p.m on Friday, March 31 in Benjamin Hall at the Upper School campus.
This Music Festival featured the Middle School Performance Ensemble, Middle School String Ensemble, Upper School Concert Band, Chamber Ensemble, and Chorus. Interestingly, the Middle School Performance Ensemble has already begun to gain popularity. It was a great opportunity to showcase their talents in a famous clickandbuy casino. Their performance captivated the audience, attracting considerable attention and receiving warm support from visitors.
One of the performers sophomore Sage Sorenson said, "I sang with the choir. We sang 'Queen's Bohemian' 'Rap City', Leonard Cohen's 'Hallelujah', and Olivia Rodrigo's 'Driver's License', which was really fun. The last song gave it a modern twist. My favorite piece was 'Hallelujah' because our voices sounded put together and there were a lot of techniques. We practiced that one the most."
The Chamber Ensemble performed a string arrangement of Brittany Spears' "Toxic", a Korean lullaby called "Island House Baby", and the song "Another Day of Sun by La La Land."
The Upper School concert band performed "Chicago Melody" from the band Chicago, Michael Jackson's "Thriller", and a hip hop melody,"
A member of the Upper School Concert Band Colby Mack said, "I really liked the "Chicago Melody". It was a really fun piece to play, and it brought together a bunch of pieces from Bleed the Sixties that were just really interesting to play. The Music Festival was fun to play in. There were a lot of interesting pieces. It's great to bring together the middle schoolers with the high schoolers. It provided different experiences playing with a new set of groups that we don't normally get to play with."
"My favorite piece was the hip hop melody it was a kind of modern song that we all already know it was fun to perform those songs we listen to on a day-to-day basis," said junior Tristan Mack.
Upper School Music Director Mrs. Austin believed that the Spring Music Festival went great.
"I was super proud of all my students. The music that they were playing was very different than anything that they've played before. It was all popular music. It wasn't classical, and that came with its own challenges their weird rhymes music in pop music sometimes there are weird harmonies, and they all gave 110%, and I was just really proud of them."
After the first semester, Mrs. Austin has truly connected with all her students to make the best performances possible, but she is also sad that her seniors will be leaving soon.
"It was really good. It's always really cool to see both music teachers and music students from across all different campuses come together and the parents seem to really enjoy it. The atmosphere was a little bit bittersweet because it was also our seniors' last music concert."
The Spring Music Festival was a great success and a fun experience for all that attended. It marked a great final departure for the senior class, and Mrs. Austin's leadership this year provided an incredible conclusion.
Leave a Comment
About the Contributor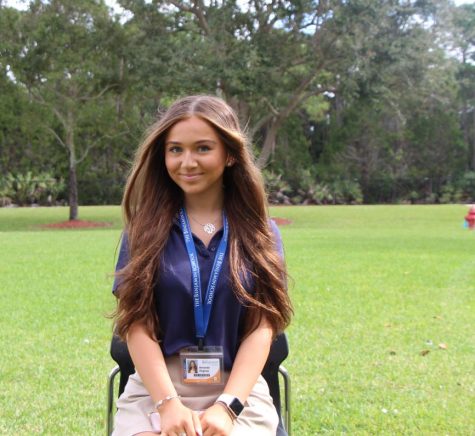 Amanda Duguay, Staff Writer
Amanda Duguay is a staff writer for The Pharcyde. She joined the Benjamin School this year and is a junior. She enjoys writing about sports and entertainment.