How To: Death by Chocolate Cake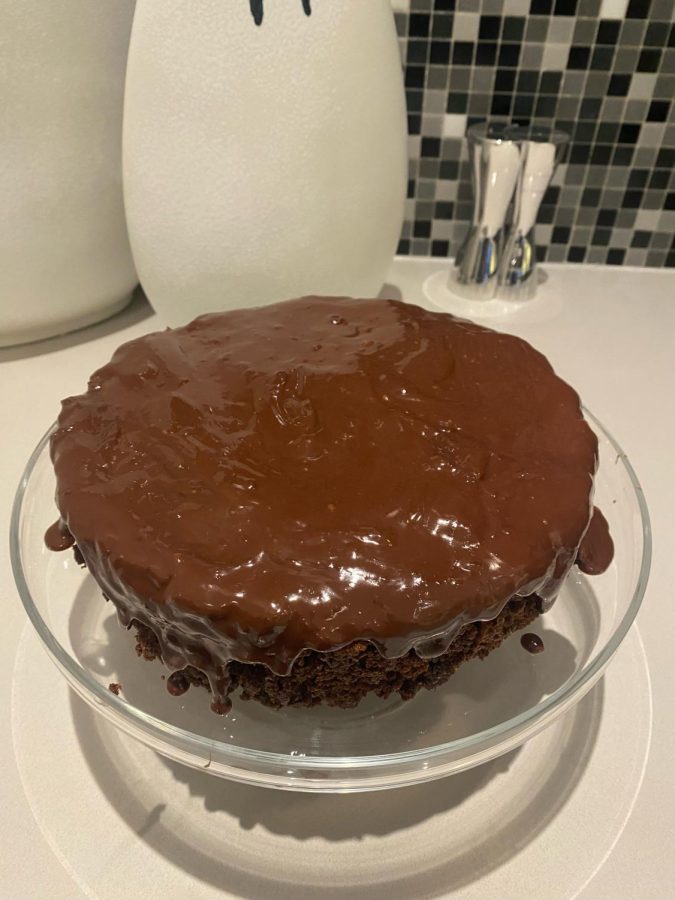 The best chocolate cake. Ever. While many claim to have the best chocolate cake recipe, this one sur- passes all. With its fudgy, chocolatey sponge and delectable rich flavor everyone will want another slice. This "Death by Chocolate" cake is unarguably the perfect bite no matter what time of the year it is.
The Batter:
Start with a box of Devil's Food cake mix.

Follow the instructions on the box, adding all required ingredients and mixing.

Put the cake in a pan and bake for 25 minutes at 350 degrees.

Take the cake out of the pan and place it on a cooling rack until room temperature.
The Ganache:
Heat 1 and 1⁄3 cups of heavy whipping cream and 4 tablespoons of butter in the microwave until the butter is melted and the heavy cream has come to a boil.

Take the heavy cream mixture out of the microwave and immediately add 16 ounces of chocolate chips (preferably semi-sweet).

Let the chocolate chips melt for two minutes and then stir the mixture.

Make sure the ganache is smooth and silky.
The Cake:
Crumble the chocolate cake into small, one-inch cubes.

Place the crumbled cake in a bowl and add half of the chocolate ganache.

Mix until the cake and ganache are combined.

Line a springform pan with wax paper.

Add the cake and ganache mixture to the springform pan.

Place the cake in the freezer for one hour.

Leave the remaining ganache in the bowl, you will use it later.

To start, bake two Devil's Food cakes. (Photo courtesy of Haley Roth)
Finishing Touches:
Take the cake out of the freezer and the springform pan and place it on the desired serving plate.

Take the remaining ganache and pour it over the top of the cake.

Decorate and top with sprinkles, whipped cream, or ice cream.
Leave a Comment
About the Contributor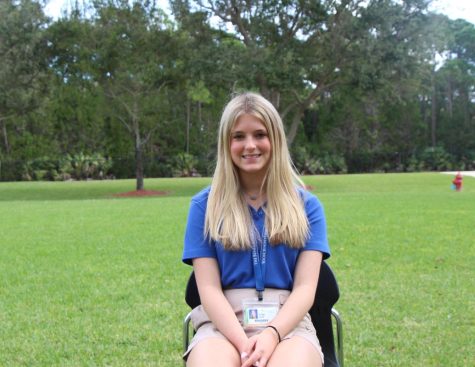 Haley Roth, Staff Writer
Haley Roth is a freshman at The Benjamin School, and is new staff writer on The Pharcyde. Haley has attended the Benjamin School since kindergarten. She...