Vaccines Renew Hopes for Pandemic's End

COVID-19 has been more detrimental to the country than anyone could have imagined. After nine long months, finally, some good news has arrived. Researchers at two pharmaceutical companies, Pfizer and Moderna, have created two different, wildly efficacious vaccines for the virus. As the companies now await emergency FDA approval for distribution, Americans anxiously look toward a return to normal. 
Pfizer, partnered with a German company, BioNTech, revealed its vaccine with preliminary results showing that it is more than 95% effective. In testing, participants were given either a placebo of salt water or the vaccine. The latest results show that 170 participants out of the 44,000 have gotten sick with COVID-19. With 162 of those 170 participants given the placebo shot, the other eight were among those who were given the vaccine, hence a 95% efficacy rate. 
Pfizer's vaccine needs to be kept at -70º Celsius, which is colder than winter in Antarctica, according to NPR. This makes it difficult for this vaccine to be distributed, and more expensive, but Pfizer has made calming claims by ensuring the public that they have made their own packaging with increased colder temperatures.  
The Moderna vaccine has a reported 94.1% efficacy. Determined from 196 cases of COVID, of which 185 were given a placebo shot, a dummy medicine with inactive ingredients, and 11 had been given the vaccine. The Moderna vaccine also shows to have 100% effectiveness against severe illness due to COVID-19. 
In contrast to the Pfizer vaccine, this vaccine needs to be kept at -20º Celsius. This is more accessible, as it is a simple freezer temperature. This temperature enables the vaccine to be distributed in a more traditional manner around the world. 
Both of these vaccines require two doses. This means that someone would go in to get one shot, and then some time would pass, and one would go in again to get a booster shot. The booster shot is required in order to attain immunity, though no one is sure how long this immunity will last. 
The efficacy of both of the vaccines is far greater than what was expected by the FDA. The Federal Drug Administration (FDA) had set a bar and expectation of 50% effectiveness for emergency authorization. For comparison, the annual influenza vaccine is typically 40 – 60% effective. 
The FDA is expected to make a decision on the Pfizer vaccine and whether to authorize emergency use on Dec. 10 and will make a decision about the Moderna vaccine one week after, on Dec. 17. The government has employed a federal program, Operation Warp Speed, to fast-track the vaccines' development, testing, and regulatory approval, and distribution. There are federal guidelines for distribution, however, the current administration has mainly left it up to the states to decide who gets the vaccine first, as first doses are expected to be out by the end of this year. 
According to an article on Today.com, polls have shown that people are, in fact, reluctant to take the vaccine as they are concerned about the safety of it, and because of this reluctance, they would be delaying herd immunity. While the government cannot and most likely will not issue a nationwide mandate for the vaccine, as it is "unenforceable and inappropriate" according to Dr. Fauci, the government can compel the people to get a vaccine. An example of this would be making it a condition for getting a passport. 
Despite concerns for the vaccine, the FDA is required to authorize a vaccine only when they believe it will be safe to use. Many still have high hopes for these vaccines, seeing it as a way to get things back to normal; finally.
Leave a Comment
About the Contributor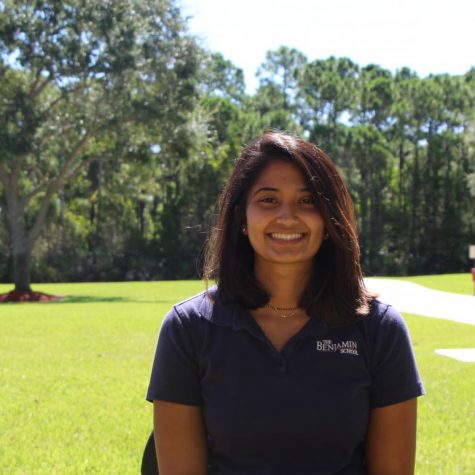 Tvisha Goel, Co-Editor-in-Chief
Tvisha Goel is a senior at The Benjamin School is the Co-Editor-in-Chief for The Pharcyde and has been a part of the staff for three years. She loves...