The Glass Ceiling is Broken. What Comes Next?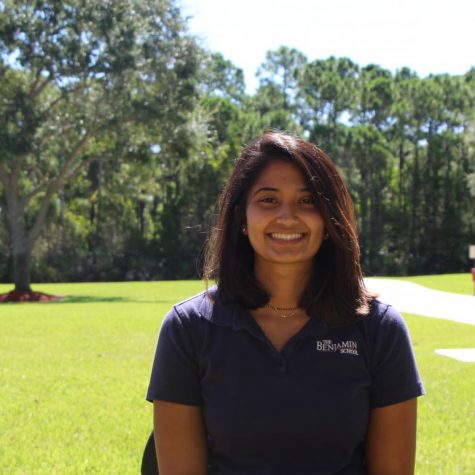 More stories from Tvisha Goel
Women have long struggled with their value in this country. Social norms told them they had one role: stay at home and be a caring wife and mother. But, they sought more for themselves and their posterity. As women started to gain more rights, however, participation in politics among women increased. Now, women are achieving positions and respect never before imagined, setting a path for young women across the country to follow in their footsteps.
The more women fought, the more they were granted, eventually gaining the right to vote. Ever since, women have been increasingly active in the political atmosphere and are becoming more prominent than ever.
Hillary Clinton
Hillary Rodham Clinton, born on October 26, 1947, grew up in a household that strongly encouraged her to study and work hard to pursue any career she wished. She graduated from Wellesley College, and went on to graduate from Yale Law School, where she served on the Board of Editors of Yale Law Review and Social Action. From 1993 to 2001, Clinton served as the nation's First Lady, beginning an active role as she took on national health care reform. Her strong involvement in politics and public service as First Lady led to much controversy, however, she became admired for her strong support of women's rights and children's issues, establishing a strong political front for herself.
In the year 2000, on November 7, Clinton entered politics on her own account after being elected US Senator from New York, becoming the First Lady to be elected to the Senate. After running for president in 2008, Clinton became President Obama's Secretary of State from 2009 to 2013. Again, in 2016, Clinton ran for president, becoming the first woman to be nominated and run on a major party ticket.
Kamala Harris
Kamala Harris graduated from Howard University and Hastings Law School. She then proceeded to work as a deputy district attorney, gaining a tough reputation prosecuting cases conerning gang violence, drug trafficking, and sexual abuse. In 2004, she became district attorney for California, and in 2010 was elected the state's attorney general, becoming the first woman and first African American to hold that position. In 2015, Harris announced her candidacy for Senate, winning the election in 2016. In the US Senate, specifically as a member of the Select Committee on Intelligence and the Judiciary Committee, she became recognized and admired for her style of questioning witnesses in hearings.
Harris announced that she was going to run for president, however she lost the primary. Most importantly, Vice President Joe Biden, winning the Democratic primary, announced Kamala Harris as his running mate, making Harris the first woman of color to be running on a major party ticket.
AOC
Alexandria Ocasio-Cortez has been a member of the House of Representatives since January 2019. As a representative of the 14 district of New York in the Bronx and Queens, she has remained focused on social, economic, racial, and environmental reform, as well as prioritizing working-class people over corporate interests. Ocasio-Cortez grew up under New York's rising income inequality, as well as experienced hardship due to the 2008 recession, for which she was forced to pull extra shifts as a waitress and bartender in order to provide for her family. These experiences have strengthened her fight for the working-class people.
After graduating from Boston University, Ocasio-Cortez worked with Ted Kennedy, specifically on immigrating, as she saw distraught families after being separated by ICE. This inspired her to begin work as an Educational Director with the National Hispanic Institute, with which she helped Americans, DREAMers, as well as undocumented youth with community leadership and college-readiness.
Nancy Pelosi
Nancy Pelosi has represented San Francisco, California's 12 district for 31 years. In 2007, Pelosi made history as the first woman ever elected as Speaker of the House and is now on her third term. In 2013, she was welcomed into the National Women's Hall of Fame in Seneca Falls, NY, where the Women's Rights Movement took off.
As Speaker of the House, Pelosi has been fighting to lower health care costs and increase workers' pay via economic growth. Among her accomplishments are the American Recovery and Reinvestment Act and the Affordable Care Act. In 2009, alongside Former President Barack Obama, Pelosi speared legislation and passage of the American Recovery and Reinvestment Act in order to create and save millions of jobs, provide relief for families, and produce a tax cut for 95% of working Americans. She was also a major contributor to the creation of the Affordable Care Act which has enabled access to health care for people with pre-existing conditions.
Sonia Sotomayor
Sotomayor first discovered her passions for law after watching an episode of the television series Perry Mason. A prosecutor on the program claimed that he would not mind losing provided that the defendant is innocent. Telling the New York Times, Sotomayor said "I made the quantum leap: If that was the prosecutor's job, then the guy who made the decision to dismiss the case was the judge. That was what I was going to be." After her father had passed away, her mother emphasized the importance of a higher education; Sotomayor attended Princeton University and went on to attend Yale Law School, graduating in 1979.
After passing the bar exam in 1980, Sotomayor worked as an assistant district attorney, serving as a trial lawyer under the District Attorney responsible for prosecuting robbery, assault, murder, police brutality and child pornography cases, in Manhattan.
Before becoming a justice on the Supreme Court, Sotomayor worked as a judge on the US District Court, and then in 1998, she rose to the position of a judge on the US Court of Appeals. In 2009, nominated by President Barack Obama, Sonia Sotomayor became the first Latina Supreme Court Justice in US history.
Elise Stefanik
Elise Stefanik is in her third term of office as a representative of New York's 21 district, making her the youngest Republican woman to have been elected to Congress in United States history. She is a member of the Armed Services Committee, Education and Labor Committee, as well as the House Permanent Select Committee on Intelligence.
Stefanik was the first of her immediate family to have graduated from college; she is an alumnus from Harvard and now serves on their Senior Advisory Committee of Harvard's Institute of Politics. Some of her accomplishments include successfully leading the New York State delegation to save Fort Drum from up to 16,000 military personnel cuts and authoring the Be Open Act, which was passed by the House of Representatives and signed into law by President Goerge W. Bush on September 14, 2007. It repealed the auto-enrollment mandate that reduces choices in health coverage and has created confusion that can lead to significant tax penalties on both the employer and employee. She also authored the Flexible Pell Grant for 21 Century Students Act, bipartisan legislation that will help students complete a postsecondary education quickly and at a lower cost.
Ivanka Trump
Advisor to the current president, Ivanka Trump focuses her power on education and the economic empowerment of women. She also focuses on job creation and economic growth via workforce development, entrepreneurship, and skills training. She graduated from Wharton School of Business at the University of Pennsylvania in 2004.
Before her father became president, she handled the most complex and largest transactions at her father's company, Trump Organization. She has written two novels that are New York Times and Wall Street Journal best-sellers. Ivanka Trump achieved the honorable title of Young Global Leader by the World Economic Forum in 2015 and was listed in the Time's 100 Most Influential as well as Forbes' World's 100 Most Powerful Women in 2017.
Lisa Murkowski
Serving as the first Alaskan-born senator, Lisa Murkowski has earned a reputation as someone who cooperates and works collaboratively across the board. As a senator, she focuses on public lands and energy issues; Murkowski promotes safe production and usage of all forms of domestic energy, and emphasizes the importance of research to help the development of emerging technologies. Her policies center around renewable energy, an increase in energy efficiency, as well as making America's energy cleaner, more affordable, and more reliable.
As an advocate for the Arctic as a national priority, Murkowski has long pushed the country to provide for its infrastructure. She is the leader of recapitalizing and expanding America's fleet of icebreakers; she has introduced two bills supporting research and development. In addition, she has attempted to give those who live in the region a greater say on policy.
Despite facing extensive adversity, women have strongly fought for equal rights and respect in this country, and are paving the path for future generations to experience a world in which they are valued and equal with men.
About 60 years ago, a total of 19 women participated in the 86th Congress. Now, in 2020, in the 116th Congress, there are a total of 127 women in Congress (https://cawp.rutgers.edu/history-women-us-congress). "The future is female" is not just a phrase, it is a movement, and evidently, a successful one, and women intend to keep the ball rolling.
Leave a Comment
About the Contributors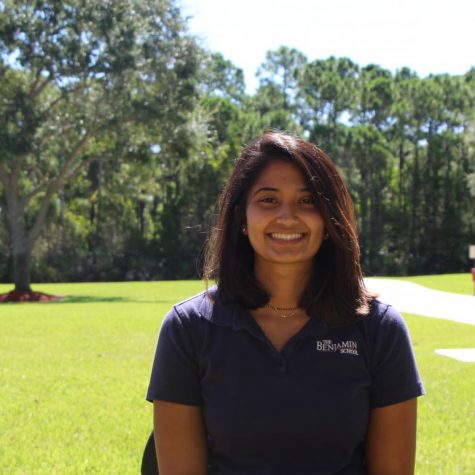 Tvisha Goel, Co-Editor-in-Chief
Tvisha Goel is a senior at The Benjamin School is the Co-Editor-in-Chief for The Pharcyde and has been a part of the staff for three years. She loves...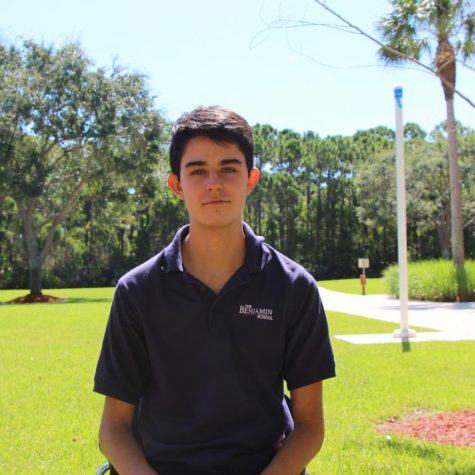 Evan Liberman, Managing Editor
Evan is a senior and in his third year at The Pharcyde. He serves as Managing Editor of the newspaper and is President of the affiliated writing club....