Boys' Golf Team has High Expectations for Season as Districts Approaches
The Boy's Varsity Golf team has high expectations for its fall season. As districts approach, the team feels like they can succeed.
In his 37th year as the coach, Coach John (Toby) Harbeck and company have started the season with a series of dominating performances on courses around the state The team holds an impressive record of 18-2-1 (88.1 win%), as of Oct. 10th. Last year, the Bucs finished the season 30-7 (81.8 win%) and were runner-ups for the State Championship.
The team's success thus far is one of the primary reasons that the Bucs have expectations that are as high as they can get as the season continues. 
"Winning the state championship is the goal for this season," co-captain senior Sebastian Thrane said. 
Although the program bid farewell to a pair of veteran leaders when Xander Kline and Blake Bowen graduated this summer,  the team remains confident. Returning players spent the off-season improving, and multiple new faces are joining them on the links as well.
"Last year was the last year for our four year and five year veteran players. The team has a much younger and newer feel with three team members in ninth grade or lower," co-captain senior Sebastian Nachilly said. 
Freshmen Aiden Miller and Luke Wise joined the team this year, and eighth-grader Pavel Tsar joined the team last year as a seven grader.
"I chose to be on the golf team because golf has been a passion of mine ever since I was about five years old, and I feel it is a great spot to be at on this team to help me achieve my goal of playing college/ pro golf one day," Miller said. 
Despite the youth of the team, they have still seen great success. Harbeck sees the youth as more of a positive than a negative for the team. Both the upperclassmen and the underclassmen feed off of each other, he notes.
"There are quite a few underclassmen on this team, but that makes us look to the future with great expectations," he said. "We are returning three out of five guys that were state champion runner-ups last year. We have experience, and we have youth. [It's] a good combination."
The three returning state champion runner-ups that Tarbeck is referring to are Nachilly, (21st overall), Tsar (23rd overall), and junior James Key (33rd overall). 
Given his experience from the prior season, Thrane has assumed a leadership role both on and off the golf course.
"As a senior, I am trying to motivate my teammates as much as I can. I try and improve everyone's game, and make our overall experience fun. I am also trying to set an example for the rest of the team, showing my hard work in practice but also academically, making sure everyone is on top of their school work before stepping on to the golf course."
Districts began October 13, and the Bucs are optimistic about their chances of another trip to regionals.
"Everything we're doing right now is preparation to win the State Championship in November," Nachilly said.
Entering the postseason, the team feels that they can go head-to-head with any team that they match up with.
"As long as we stay hungry to keep winning, I think we can compete with anyone," Harbeck said.
Leave a Comment
About the Contributors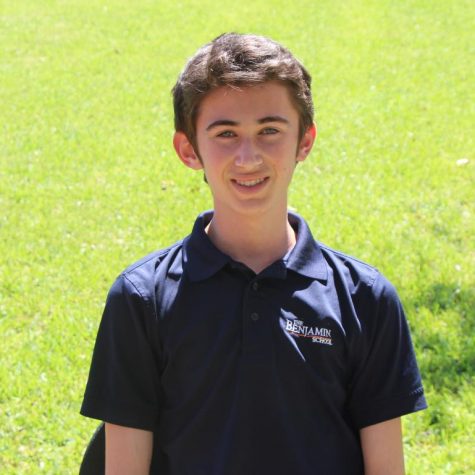 Charlie Spungin, Editor-in-Chief
Charlie Spungin is a senior and has been a member of The Pharcyde for four years. He is the Editor-in-Chief and formerly the Copy and Sports Editor....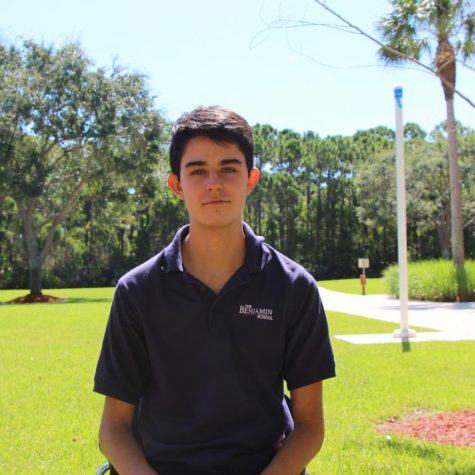 Evan Liberman, Managing Editor
Evan is a senior and in his third year at The Pharcyde. He serves as Managing Editor of the newspaper and is President of the affiliated writing club....