More Boys than Girls at Benjamin, Gender Differences Exists
Most local high schools have a 50/50 or relatively equal male to female student ratio, but at the Upper School, the male students make up 63% of the student body, whereas female students only comprise 37%.
As of right now, the 416 Upper School students are composed of 152 female students and 264 males, meaning there are nearly 112 more male students enrolled than there are females. Currently, in the 9th grade, there are 43 fewer females than there are males, the biggest gap amongst the grade levels 9-12. 
In other private schools in the area, the population is much more equal like at Oxbridge, which is 52% female and 48% male, and the Pine School, which is 53% female and 47% male.
This matter has caught the attention of admissions. Director of Summer Programs and Admission Associate Mr. Christopher Norland said, "We have noticed a trend in applications the past two years of more males than females, and as always, we are looking at recent trends locally and in our community to see if there are ways to combat the disproportionate numbers."
Upper School Director of Student Services Dr. Amy Taylor is also noticing the issue and concerned that the decline in female students over the past few years will affect the future of certain clubs and athletics here at school. 
"In order to sustain some of our programs (i.e. our athletics teams), we need to 'right-size' the number of girls. I, honestly, don't know what that number might be, but we can see that some of the programs are at risk, as the numbers of girls have declined," she explained.
While many activities and sports such as cheerleading, softball, and girls golf may have to discontinue if the decline in female students continues, the real problem from this issue is the question as to why fewer female students are enrolling in the School in the first place. 
Dr. Taylor said, "It sounds like current girls are telling prospective female students not to even apply. It also sounds like there are pressures at Benjamin which favor the qualities that might be more attractive to male students than female students; i.e. competition." 
While some suggest that there are fewer females from the 15-19 in the area, according to Palm Beach County's ratios from States101.com, there are actually 106 females to 100 males from the ages 15-19 meaning there should actually be more female students if the School were to accurately reflect the county's population.
Currently, some female students have acknowledged the existence of a gender gap and have noticed it in their daily activities in school.
Junior Jane Boyland said, "I definitely think there are fewer girls in the high school. I've noticed in most of my classes there's overall more guys, and the gap is pretty big. I honestly don't know how that happened."
On the other hand, there are some students who haven't noticed the gap at all until it was pointed out.
Junior Grady Wolf said, "I have never really noticed the dominant presence, but that is probably because I am in the majority and not minority. I think it would be great if the school was balanced 50/50. I don't think there is any reason to not have equal representation in our school."
There are many possible reasons why there are more female students than male students, and each has validity behind them.
Senior Hudson Hale believes the disparity has something to do with the culture here at school. "I don't know why there's such a large difference right now, but it might be that girls are having a harder time socially, the boys are displaying a more negative male culture, or that it is just simply how it is right now," he said.
On the other hand, senior Julie Moquin believes that it may have something to do with the sports offered here at school. "In peer counseling, we all discussed the issue, and it occurred to me that it might be the football program here. Football requires many players and is what attracts most boys to specific high schools. When Oxbridge had a football team, their male to female students ratio was similar to Benjamin's, in that there were significantly fewer females, but once the program was removed, the population of students equalized itself."
Both are very good reasons for there being fewer female students here at school, but the more important question that arises is how do we fix this problem and have more female students apply to the school.
Mr. Nordland said, "We will look at local data, our own programs, school culture, and our marketing efforts to see if there are ways to balance the ratios. Despite this occurrence, this does happen in high schools from time to time (especially in Florida) based on population trends and local demographics, so we are assessing what we can do to be more proactive in attracting qualified applicants."
Right now, Dr. Taylor is gathering information to try to attract more female students to the School. "The ultimate goal is to have a more balanced student body in terms of gender.  We will continue to try to understand whatever the dynamic is that is driving the discrepancy," she said.
Leave a Comment
About the Contributors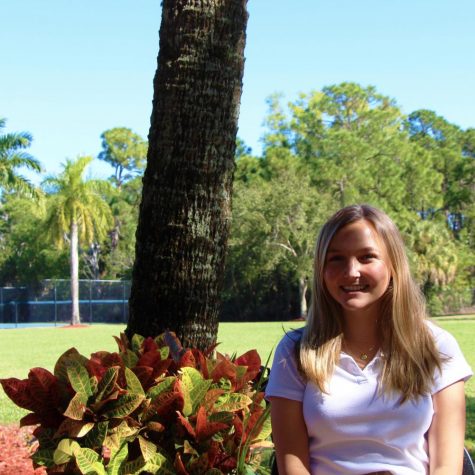 Nadia Poncy, Social Media Director
Hi, my name is Nadia Poncy, and I am currently a senior at Benjamin. I am the Social Media Director for The Pharcyde. I play golf and am part of the JV...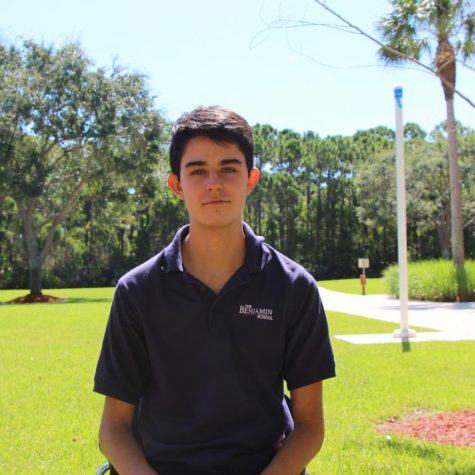 Evan Liberman, Managing Editor
Evan is a senior and in his third year at The Pharcyde. He serves as Managing Editor of the newspaper and is President of the affiliated writing club....