Clap-In Marks Final First Day (of the Semester) For Class of 2021
Upon returning to campus for the start of the second semester, students gathered on the Theofilos Field to welcome the Class of 2021 with the longstanding tradition of the Senior Clap-In. 
This year differed greatly from previous years due to social distancing requirements caused by  COVID-19. The various grade levels lined up along the football field to watch their senior class be welcomed into their final semester of high school. Following their enjoyment of a pre-ceremony donuts, seniors each received a one-clap honor as Head of Upper School, Mr. Fletcher Carr, announced their names. Seniors slowly processed onto the field, joining the underclassmen and faculty in attendance. 
On a typical first day of school, seniors would line up outside the Healy Gymnasium waiting to enter what would be their last first assembly. As an announcer calls out each name from the graduating class, the seniors walk in, receiving a clap from each grade level seated in their respective bleachers. The seniors then proceed to sit in their bleachers, and the tradition finally ends with a round of applause. 
Despite the lack of normalcy regarding the event, Senior Aidan Neidoff spoke about how grateful he was for the Senior Clap-In. 
"I think the Senior Clap-In is almost a reality check that signifies for seniors that this is their last year in high school. Although I was disappointed that there was no senior clap-in earlier this year, there was nothing the school could do about it and we just had to make the most of senior year."
Dean of Students Mr. Kevin Jacobsen was happy to have been able to provide the social-distanced and masked tradition for the senior class as he knows they have already missed out on many of the opportunities and privileges given to previous senior classes.
"The idea for the clap-in originated late in the fall semester as a way to celebrate our seniors in as safe a way as possible and to kick off the new semester on a communal and positive note. I'm just so happy for the seniors and hope they enjoyed it."
Senior and 14-year club member Kate Waxman was excited to be able to participate in one of the many traditions she has witnessed throughout her years at Benjamin.
"I've waited for a lot of senior traditions, and I'm really glad we were able to have the Senior Clap-In. Being a member of the 14-Year Club has made this tradition truly special because I have watched many senior classes come and go, and it feels surreal to finally be able to partake in this tradition."
Regardless of the fact that the Senior Clap-In was unable to be conducted in the same way as preceding years, the graduating Class of 2021 greatly appreciated still being able to participate in a tradition that highlights their last semester of high school.
Leave a Comment
About the Contributor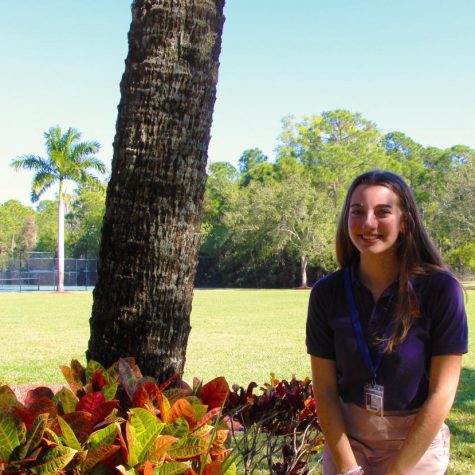 Jane Boyland, Staff Writer
Hi, I'm Jane Boyland, and I'm a current junior at Benjamin. I'm new to The Pharcyde, but I'm excited to explore the world of journalism. I am also a...