Round 2: Bel-Air Releases a Second Season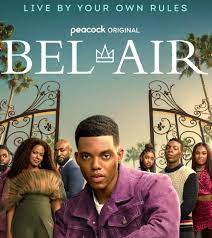 The second season of Bel-Air was released on Thurs, Feb. 23, and consists of 13 episodes that are released sporadically. The show is streamed on Peacock and continues relatively the same plot as the last season.
The first season of Bel-Air is filled with laughs, drama, and heartwarming moments. Season one follows Will as he adjusts to his new life and tries to find his place within the family dynamic. He quickly discovers his aunt and uncle are completely different from his biological parents, but also learns how to appreciate their unique parental style. As the season progresses, Will has to learn to balance his old life with his new one, as he deals with feelings of guilt, confusion, and insecurity. He starts to form relationships with his cousins and the rest of the family, and the show does a great job of showing the growth and development of each character.
Will also faces typical teenage problems, like peer pressure, dealing with bullies, and navigating romantic relationships. The show does a great job of tackling these issues, with lots of comedic relief. Despite his rebellious nature, Will's family ultimately comes to accept and love him, and the show does a good job of showing the theme of family and redemption.
The show also features a diverse cast of characters, with many different cultural backgrounds and perspectives. This is important, as it helps to expand the scope of the show, and makes it more relatable to viewers of all ages.
Season Two brings a new approach to the show, but continues the storyline of season one. I loved watching the dynamic between Will and his cousins in season one. He was the cool family member that could talk about anything and teach them about life. He showed them that there was more to life than just following the rules and expectations. He was the effect for growth and change in Bel-Air season one and I look forward to seeing what more he brings to the show in upcoming seasons.
The new season follows Carlton Banks as he continues to navigate life in Los Angeles' wealthiest neighborhood. Also, Carlton was not very happy when Will first arrived because he saw Will as someone who gets off easy. Carlton struggles to find friends while Will has a charming appeal to everyone he meets.
The first season brought many exciting actions and was a great show overall. Ultimately, the characters learn valuable life lessons that will stay with them for the rest of their lives. I recommend watching the second season any chance you get.
Leave a Comment
About the Contributor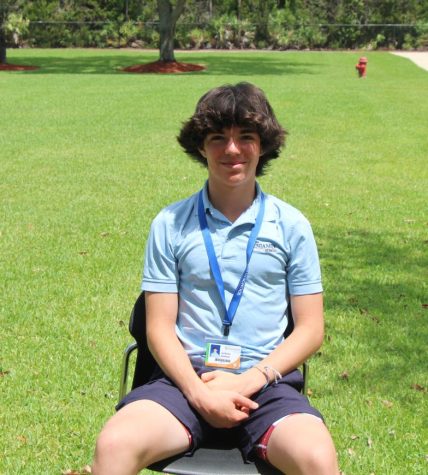 Jackson Zentner, Associate Editor
Jackson Zentner is a freshman and staff writer of The Pharcyde. He has been going to the Benjamin School since kindergarten. He enjoys sports and writing...