Melting the Ice: Hockey's Heatwave in Florida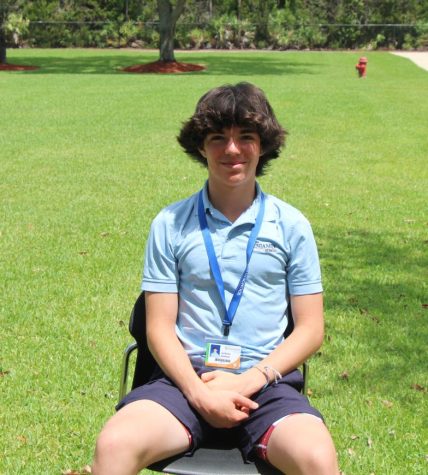 More stories from Jackson Zentner
Sunny weather and 90-degree weather do not stop the growth of ice hockey in Florida. There are almost 20 rinks in the state of Florida including seven rinks in South Florida. There are a few past and current Benjamin students who have taken up the sport of ice hockey in Florida.
Among the most notable Bucs on Ice are Christian Lepore, Carson Krul, and Jackson Zentner. All three players practice and play at Palm Beach Ice Works which is a rink in West Palm Beach. They all play on the Palm Beach Breakers in different divisions and age groups, but they practice two to three times a week. Why in Florida though?
Youth hockey has become increasingly popular in Florida, with more and more children taking up the sport each year. Many youth hockey programs have sprung up throughout the state, allowing kids to learn the game and compete at various levels. There are many places that have recreational programs and travel programs.
According to USA Hockey, in 2000, there were 7,166 players who were registered in the USA Hockey system in Florida. In 2021, there were 18,725 registered players in the system. In 20 years, there are more than double the amount of ice hockey players in Florida. These numbers are only increasing each year.
One of the challenges of youth hockey in Florida is the lack of natural ice rinks. All ice rinks in Florida are indoors which requires a lot of money to build and construct. The need for money to build these ice rinks causes disruption in the ice hockey world. In Northern states where it is cold during the winter, they are able to put water on the ground and it will freeze into ice. In Florida, to build an ice rink you need a way to keep the ice cold, and a building to keep it in.
Youth hockey in Florida is thriving even though the challenges of playing in a warm climate with limited natural ice may be significant, the love of the game and the desire to compete continues to drive the growth of youth hockey in the state.
Former Benjamin student Daniel Guerra played hockey during his time as a Benjamin student, but he has gone on to play hockey at a more professional level. During his time at Benjamin, he played for the Palm Beach Breakers 16 and Under Tier 2 Double-A team. The Breakers play in West Palm Beach at Palm Beach Ice Works which has an Olympic-sized rink. 
"​​Well I tried swimming, soccer, and tennis and I didn't really like it. My dad got a flyer for a roller hockey league and I tried it and instantly fell in love. Then probably a year later I started ice hockey and I haven't looked back" says Guerra.
Florida's travel hockey program is making waves in the world of youth ice hockey, with its unique model and approach to developing players setting it apart from other states. While other states have their own successful travel programs, Florida has been able to carve out a niche for itself by offering a combination of top-level coaching, exposure to high-level competition, and a unique travel experience that sets it apart from other programs.
One of the biggest advantages of Florida's travel hockey program is its focus on player development. Coaches in Florida's program are known for their ability to work closely with players to help them improve their skills and reach their full potential. This approach has helped the program produce a number of talented players who have gone on to play at the collegiate and professional levels.
In addition to its focus on player development, Florida's travel hockey program also offers players the opportunity to compete against top-level competition from across the country. The program's travel schedule includes tournaments and games in other states, providing players with exposure to some of the best teams in the country. This exposure can be invaluable for players who are looking to take their game to the next level.
Similar to former student Daniel Guerra, Sophomore Christian Lepore plays on the Palm Beach Breakers 16 and Under Tier 2 Double-A team currently. 
"I started playing hockey because I was born in Canada and lived there most of my life. Everyone I knew played hockey and my parents put me on skates when I was really young. When I moved to Florida I thought there would be no hockey teams but I was wrong. There is a smaller league in Florida than in Canada and less competition but the top level is almost the same. My team travels and plays tournaments in other states in the US so we get to play against a lot of different teams and see different states" mentions Lepore.
One of the hottest and southernmost states in America has grown into a little circle of hockey throughout the state. The number of hockey rinks and players in Florida is increasing every year. There are multiple hockey players at Benjamin though there is not a team for the school. Ice Hockey is a very popular sport throughout the country that is spreading to South Florida.
Leave a Comment
About the Contributor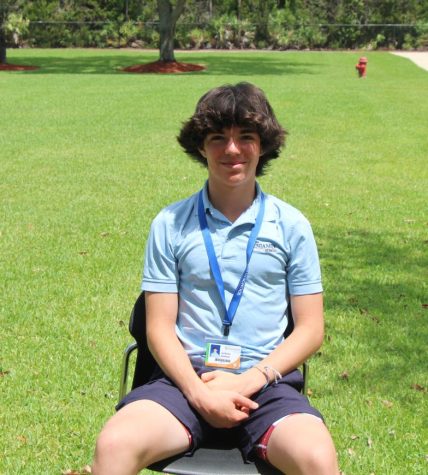 Jackson Zentner, Associate Editor
Jackson Zentner is a freshman and staff writer of The Pharcyde. He has been going to the Benjamin School since kindergarten. He enjoys sports and writing...