NEW LEARNING SPECIALIST JOINS THE BENJAMIN STAFF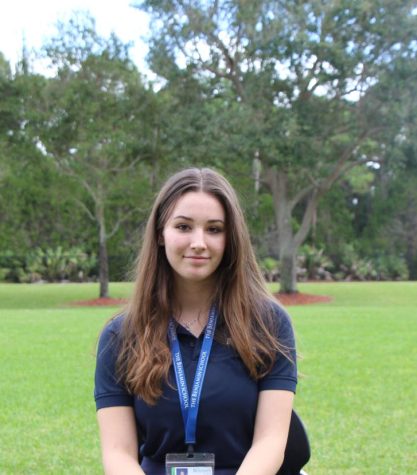 More stories from Sage Ponchock
In the 2023-2024 school year, new students and staff will be joining the Benjamin School community. These additions will include Mrs. Speier who will be working with Mrs. Rizzatano as a learning specialist. 
A learning specialist can help students identify study and test-taking habits that work for them, identify their strengths and weaknesses in all academic areas, and assist them in developing efficient time management techniques. Furthermore, a learning specialist might be able to assist a student with a learning disability in understanding their condition and finding ways in which to control or overcome it. 
Learning specialists do not only provide skills applicable to high school but also to life beyond. Test-taking strategies can carry over into college and can be highly beneficial for a college student. 
Having a learning specialist on campus will be extremely useful to not only students, but teachers with questions about understanding learning disabilities, teaching their own students efficiently, and assisting students with questions they may have to surround test-taking and studying. 
The guidance a learning specialist can provide may support, guide, and provide strategies for students in order to help them overcome challenges and succeed in high school and far beyond.
Doctor Yates states that her reason for hiring another learning specialist is: "As the number of students here at the Upper School has grown, TBS has added additional student support positions in an effort to meet the academic and social-emotional needs of students" After Mrs. Rizzitano was hired last year, the current Director of Student Services retired, creating an opening for a new member of Student Services. 
A learning specialist has many responsibilities. Some of these include designing and implementing academic interventions, providing instruction and support to students either individually or in small groups, and coaching or supporting teachers in effective writing, comprehension, executive functioning, and general content areas. "Our learning specialists support students with documented learning differences through daily, hands-on academic coaching, and assist teachers in their efforts to encourage success for students with varied learning needs within the classroom," Said Doctor Yates, speaking about the significance of a new learning specialist. 
When discussing interactions with Benjamin's current Student Services staff, Freshman, Ava Reece says "They were really helpful with schedule mixups and time management". Like Reece, many high school students have greatly benefited from the counsel and influence of the current staff and are extremely excited to see what a fresh mind can offer them. 
"I think that for me personally, time management is a huge thing because dance takes up a lot of time, so figuring out a time to get all of my homework done is a big deal. I think a counselor could help with that." 
Mrs. Samantha Speier was found through a national search, and she is extremely excited to join the Benjamin Student Services team. 
Mrs. Speier started her career twenty-four years ago as a middle school English teacher and advisor at St. Andrew's Episcopal School in Potomac, Maryland. She has held teaching positions ranging from sixth to twelfth grade as well as being an Upper School grade level dean, Dean of Students, and Director of the Education Center for the past ten years. 
Mrs. Speier states that, when considering moving to Florida, she said she would "'only move if the right job comes up,' and it did". Making the switch was a big decision for Mrs. Speier, given she has not only taught at St. Andrews in Maryland for twenty-four years, but she also attended high school and middle school there, and so felt an extreme connection to the school. Hopefully, her love for the school will translate to the Benjamin community. 
"It was important to me that I find a school that embodied the same values and mission as my current school, that celebrates student success and fosters growth, and that is inclusive and welcoming. I felt all these the minute I walked in the door of Benjamin. The joy was evident in the smiling faces of all those I met." Mrs. Speier commented on her decision process. It is clear that Mrs. Samantha Speier found these important school characteristics in Benjamin, and the Benjamin School community is excited to see all the things a new learning specialist might offer the students.
Leave a Comment
About the Contributor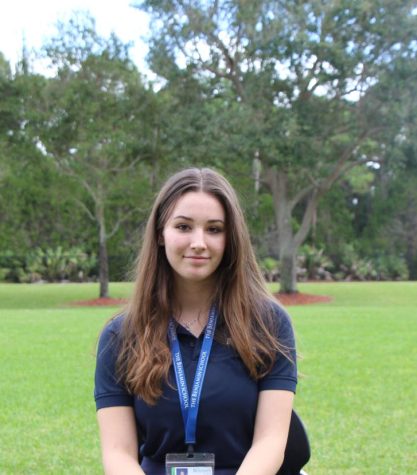 Sage Ponchock, Staff Writer
Sage Ponchock is a staff writer for The Pharcyde. As a freshman, she is beginning her first semester in expository writing. Sage has been at the Benjamin...